Labour MP says she may have fed elderly father 'for last time' as she grills PM on Coronavirus action plan
18 March 2020, 14:46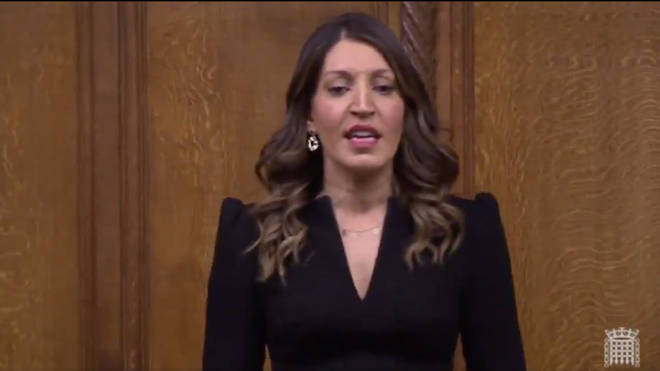 Labour MP Rosena Allin-Khan said she may have fed her elderly father "for the very last time" in a rousing speech to grill the prime minister on his response to coronavirus.
Speaking at PMQ's on Wednesday, Ms Allin-Khan said: "Last night, I visited my father in a care home and I'm acutely aware that I may have fed him for the very last time.
"We are in unprecedented times."
She went on to criticise Boris Johnson for his response to virus, and added: "I would like to know where was the forward planning for the [personal protective equipment] for our NHS and care staff?
"Where is the testing for medics? Why are we waiting so long for mass testing? And why are social distancing measures merely just suggestions?"
READ MORE: [Live] Worldwide coronavirus cases tops 200,000
The comments came amid criticisms that the government's response to the virus had been lacklustre compared with other countries around the world.
"Prime minister - it is right that we have all put party loyalty aside to work together during this time of national crisis but we must scale up the response," Ms Allin-Khan continued.
"Without good leadership, people in this country will start to panic. There must be no more time delay. The time to act is now."
READ MORE: Government will 'protect private renters' during 'coronavirus emergency'
In response, Mr Johnson said he "completely agreed" and assured there were "stockpiles" of PPE.
He added: "We are proceeding in accordance with the best scientific advice.
"And it is the timeliness of those measures that is absolutely vital in combatting the spread of the epidemic. And that is how you save lives."
Also during PMQ's, Mr Johnson announced that legislation would be brought forward to protect private renters and that testing for the virus in the UK would escalated to 25,000 per day.