Coronavirus: Professor Whitty warns isolation has 'significant health risks'
19 March 2020, 14:30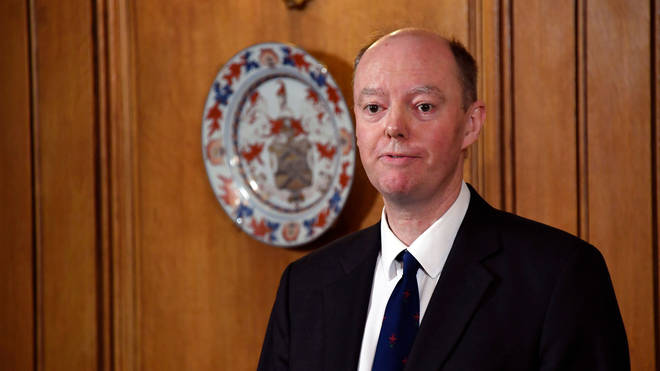 Professor Chris Whitty has warned that there are "significant health and social downsides" in using social distancing to combat coronavirus.
England's Chief medical officer was speaking at a press briefing to provide updates on the Covid-19 outbreak.
He stressed that having social isolation measures too early could lead to health downsides.
It comes after the government announced this week that people should avoid going to bars, restaurants and any other social meeting. People across the country are also working from home in a bid to stop the spread of the disease.
Speaking at a briefing, Prof Whitty said: "If you do them too early you get all the negatives but almost an immeasurable impact on the epidemic."
Sir Patrick Vallance, the government's chief scientific adviser, added that it was "not possible" to put absolute timelines on the pandemic.
Prof Whitty said people can die directly and indirectly during an epidemic.
He continued: "People die in these epidemics for two reasons.
"They die directly of the infection, unavoidably, best medical care, sadly this is still going to happen for some people.
"But also they can die because the health service they are in is overwhelmed and therefore there's an indirect death because there's a difference between what could happen with health and what we were able to provide in this situation."
On reducing the peak of the infection, he added: "It has an additional advantage, if you let an epidemic run its full course you get what's called overshoot where more people get infected than you would need if it were to run at a lower peak.
READ MORE: Coronavirus claimed 32 more UK lives on Wednesday bringing death toll to 104
"Actually by lowering the peak you reduce the overall number of people who will get the infection.
"When this started we were very, very uncertain around what the death rate was. As time has gone on we've become more and more confident."
When asked about long-term strategy he added: "Clearly a vaccine is one way out of this but we don't expect that to happen quickly."
"Globally... science will help us over time."