Coronavirus news LIVE: Sixth UK death as Italy under 'lockdown'
10 March 2020, 07:26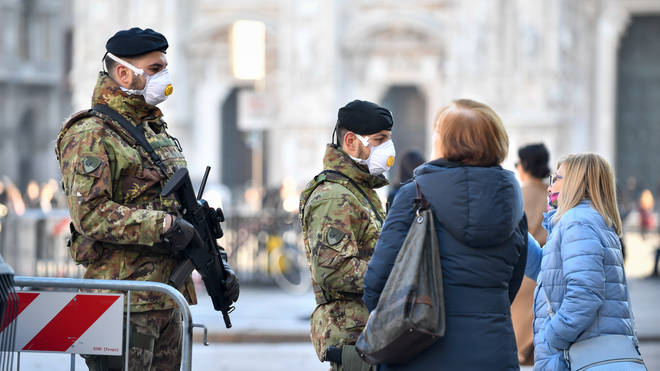 Italy has revealed some of the most extreme restrictions on movement since the Second World War, as the country continues to battle coronavirus.
The whole nation is on lockdown - with all 60 million people being told they should only travel for work or emergencies.
There's a ban on social gatherings, schools will be shut and cafes and bars will close at dusk.
Meanwhile, the start of the UK peak of the coronavirus epidemic is expected within the next fortnight, England's deputy chief medical officer has said.
It comes as the UK confirmed its sixth death in a patient who had tested positive for the virus on Monday evening.
Dr Jenny Harries defended the Government's decision to delay closing schools and the introduction of other stringent tactics, saying experts are assessing new cases on an hourly basis to achieve a "balanced response".
But new measures – including those aimed at protecting the elderly and vulnerable – are expected shortly as cases rise more rapidly across the UK.
Happening Now