Donald Trump makes fresh address after recommending injecting disinfectant - as it happened
24 April 2020, 05:51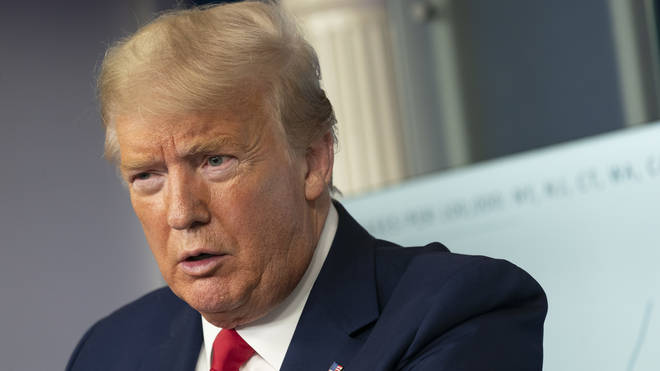 Donald Trump has made a fresh address to the US after coming under fire for recommending injecting disinfectant to treat coronavirus.
During Thursday evening's White House Covid-19 press conference, the President asked if it would be possible to use a powerful light or disinfectant "by injection inside or almost a cleaning," before clarifying he wasn't a doctor.
Mr Trump said: "So, supposing we hit the body with a tremendous - whether it's ultraviolet or just very powerful light," the president said, turning to Dr Deborah Birx, the White House coronavirus response co-ordinator, "and I think you said that hasn't been checked but you're going to test it.
He later claimed his comments were "sarcastic" and backtracked on his statement.
Trump told reporters: "I was asking a question sarcastically to reporters like you just to see what would happen.
See everything that happened on Friday below:
Happening Now