Coronavirus: Military drafted in for outbreak planning
13 March 2020, 11:56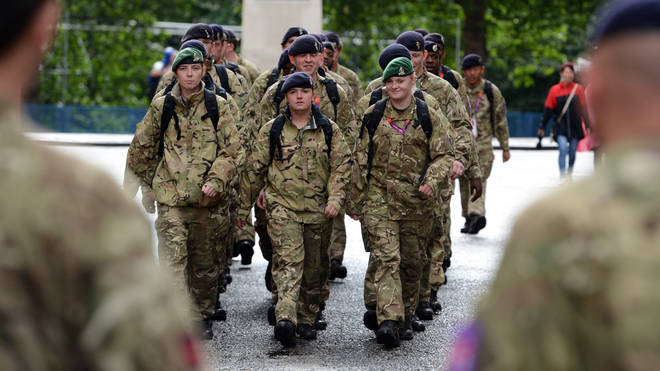 The Ministry of Defence is making 38 non-uniform military planners available to help local areas draw up plans to cope with the outbreak.
Dozens of plainclothes soldiers have been drafted in to help with the coronavirus response.
The Prime Minister's official spokesman said MoD planners would use their expertise in helping local areas to prepare for the outbreak.
"It is 38 non-uniform MoD planners who will be helping local areas to draw up their plans as to how they will support public services and emergency services throughout the outbreak," the spokesman said.
"They will also be in a position to help them test their existing plans."
The Prime Minister said last week: "There are long established plans by which the police will keep the public safe, prioritise those things they have to do.
"The Army is of course always ready to backfill as and when. But that is under the reasonable worst case scenario."
His plan added: "The Ministry of Defence has put in place plans to ensure the deliver of its key operations in the UK and overseas.
"There are also well-practised arrangements for Defence to provide support to Civil Authorities if required."
more to follow