Facebook will stamp out coronavirus misinformation and miracle cures
31 January 2020, 12:13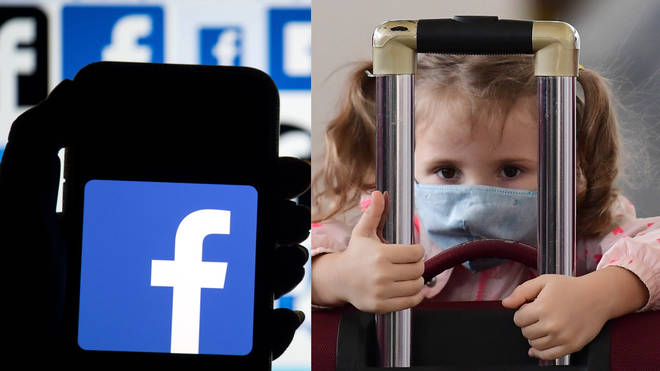 Facebook has announced it will stamp out messages that promote fake miracle cures and spread misinformation about coronavirus.
The social media network said it was the latest move in its attempts to deal with the spread of harmful content.
The company said they would build on existing efforts to tackle misinformation and conspiracy theories.
Among posts which have been removed have been false suggestions that drinking bleach cures the virus.
Coronavirus UK: Do surgical face masks work to avoid virus symptoms?
The news comes as Public Health England announced the first cases of the virus in the UK with two patients testing positive for coronavirus.
Later today British citizens will land at RAF Brize Norton after being evacuated from Wuhan, the Chinese city at the epicentre of the outbreak.
Coronavirus: What is it, how does it spread and how worried should we be?
Once they have arrived in the UK they will be quarantined for two weeks in an NHS facility in the Wirral.
The two patients who have tested positive for coronavirus in England are in a high consequence infectious disease unit in Newcastle, chief medical officer for England Professor Chris Whitty said.
An outbreak investigation team has been formed to trace anyone who has been in contact with the pair to prevent the illness from spreading.
In China, the virus has claimed 213 lives with 9,692 cases confirmed worldwide leading the World Health Organisation to declare a global public health emergency.
Facebook said decisions on which content needs to be taken down will be taken with the help of leading global health organisations and local health authorities.
Kang-Xing Jin, Facebook's head of health, said: "We're focusing on claims that are designed to discourage treatment or taking appropriate precautions.
"This includes claims related to false cures or prevention methods - like drinking bleach cures the coronavirus - or claims that create confusion about health resources that are available."
The tech giant also said hashtags on its Instagram platform that peddle false information will be blocked or restricted, and it is "conducting proactive sweeps to find and remove as much of this content as we can".
In a bid to provide people with trusted sources of information, Facebook will publish relevant and up-to-date details at the top of the News Feed based on guidance from the World Health Organisation (WHO).
Mr Jin added: "Our global network of third-party fact-checkers are continuing their work reviewing content and debunking false claims that are spreading related to the coronavirus.
"When they rate information as false, we limit its spread on Facebook and Instagram and show people accurate information from these partners.
"We also send notifications to people who already shared or are trying to share this content to alert them that it's been fact-checked."