Coronavirus: MP self-isolates after contact with infected Nadine Dorries
11 March 2020, 09:34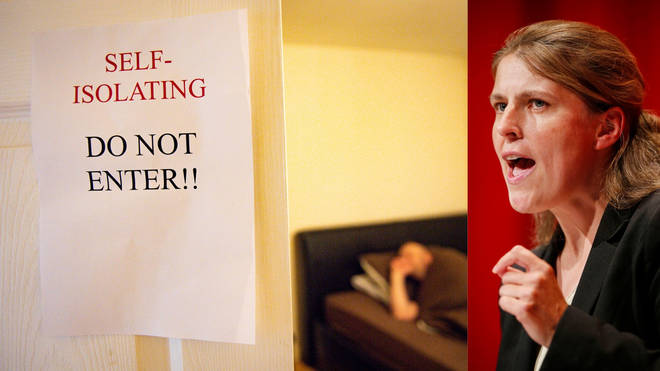 Labour & Co-operative MP for York Central, Rachael Maskell has been advised to self-isolate after coming into contact with Nadine Dorries.
On Wednesday morning Ms Maskell tweeted she had been advised to self-isolate by the NHS 111 service as a result of a meeting she had with the Government's Mental Health Minister last Thursday who has subsequently tested positive for Coronovirus.
The MP said she was currently asymptomatic.
"It is so important that we all follow all public health advice," she added.
Health minister Nadine Dorries was the first MP to be diagnosed with coronavirus.
The Conservative MP said she has been self-isolating at home after testing positive, and her parliamentary office has closed following advice from Public Health England.
It came after the number of cases in the UK rose to 382, and a sixth death was confirmed.
In a statement on Tuesday night, Ms Dorries said: "As soon as I was informed I took all the advised precautions and have been self-isolating at home.
"Public Health England has started detailed contact tracing and the department and my parliamentary office are closely following their advice.
"I would like to thank PHE and the wonderful NHS staff who have provided me with advice and support."
The Commons Procedure Committee is reviewing proxy voting arrangements, which were introduced as a pilot scheme for MPs on parental leave.
Ms Maskell said changes should be considered so that "Parliament can still function" with absent MPs.
Pointing to the increased use of technology elsewhere, she said "lots of businesses work virtually".
Ms Maskell's meeting with Ms Dorries took place in Parliament on Thursday, the day the minister exhibited symptoms.