Coronavirus: Is it safe to take ibuprofen while suffering from Covid-19?
18 March 2020, 11:50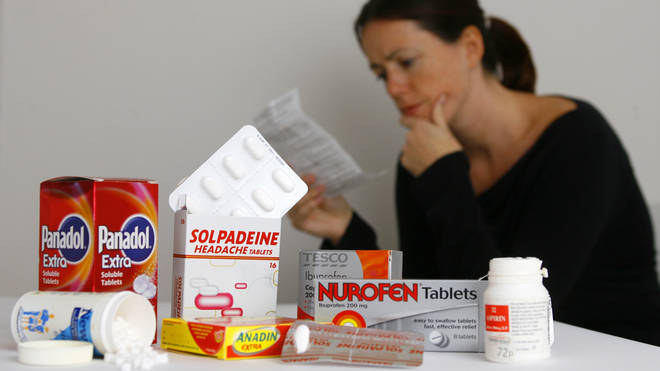 There has been mixed medical advice about taking ibuprofen while suffering from coronavirus.
French health minister Olivier Veran has suggested that anti-inflammatory drugs could worsen Covid-19, while UK chief scientific adviser Sir Patrick Vallance also suggested people should not take them.
But the NHS and Public Health England say there is "no strong evidence" that ibuprofen can make coronavirus worse.
So what should you do?
What do NHS England say?
In a statement on their guidance page, NHS England said: "There is currently no strong evidence that ibuprofen can make coronavirus (COVID-19) worse.
"But until we have more information, take paracetamol to treat the symptoms of coronavirus, unless your doctor has told you paracetamol is not suitable for you.
"If you are already taking ibuprofen or another non-steroidal anti-inflammatory (NSAID) on the advice of a doctor, do not stop taking it without checking first."
What do Public Health England say?
PHE said there is not enough information on ibuprofen use and Covid-19 to advise people to stop using ibuprofen.
They said there was no published scientific evidence that ibuprofen increases the risk of catching Covid-19 or makes the illness worse.
In a statement, PHE said: "Most people with Covid-19 will have a mild illness and some people may need to take medicines, such as paracetamol or ibuprofen, to help with raised temperature, headache and other pains; always follow the instructions on the label if you do take these medicines and do not exceed the stated dose."
What does the chief scientific adviser say?
Chief scientific adviser Sir Patrick Vallance suggested people should not take ibuprofen.
Sir Patrick told MPs at the Health Select Committee: "The ibuprofen example - it may or may not be right, I don't know, but the sensible thing to do would be to say don't take it at the moment, take something else - paracetamol or something."
What do the World Health Organisation say?
WHO spokesman Christian Lindmeier said the UN health agency's experts were "looking into this to give further guidance."
He added: "In the meantime, we recommend using rather paracetamol, and do not use ibuprofen as a self-medication. That's important."
But he said if anti-inflammatories had been "prescribed by the healthcare professionals, then, of course, that's up to them."