Coronavirus: Simon Pegg and Nick Frost recreate iconic Shaun of the Dead scene with advice
19 March 2020, 23:01
Simon Pegg and Nick Frost have recreated an iconic scene from Shaun of the Dead for a coronavirus-themed advice video.
The pair filmed a hilarious parody of the zombie film, with Pegg's character Shaun telling Frost's character Ed not to go to The Winchester pub for safety, despite his original advice.
In the 2004 film, the pair are forced to tackle a zombie outbreak and flee from their home, rescuing friends and family on the way before ending up at their favourite drinking spot.
But in the new clip, posted on Thursday, they say to "stay at home, have a cup of tea, and wait for all of this to blow over" – parodying a famous quote from the fan favourite.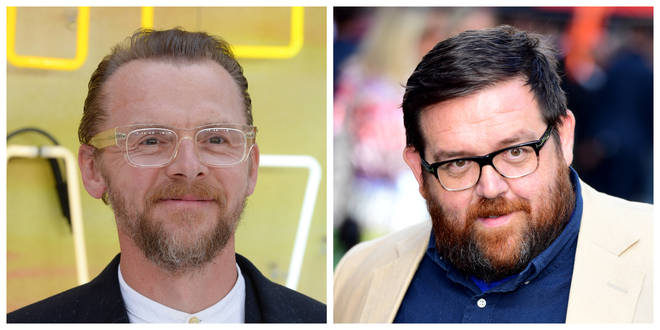 They advise viewers to "follow the NHS guidelines to the letter," before adding: "Above all, don't be a t**t about things, we're all in this together.
"Don't be selfish, look after each other. Give someone a call if you think they might be lonely."
They also mocked people hoarding toilet paper, with Pegg claiming he was "down to his last sheet" before the camera reveals a huge stash.
The clip ends with the message: "Don't panic! We can beat the apocalypse together. Love Simon and Nick."