Social distancing could be 'in place for a year' to curb coronavirus
20 March 2020, 15:28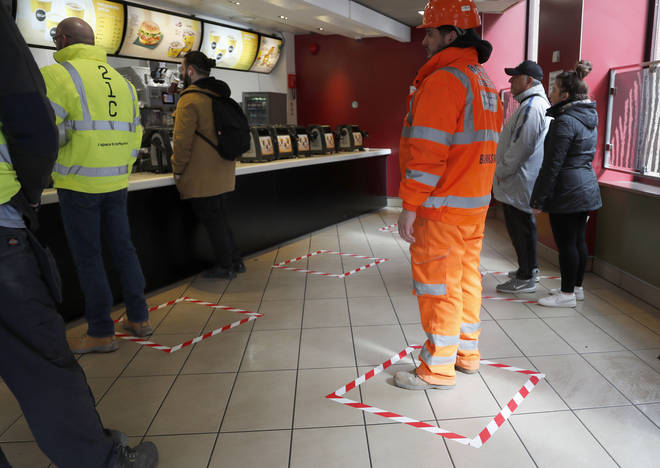 Social distancing measures will need to be in place for "most of a year" to be effective in the fight against Covid-19, a group of scientists advising the government have said.
The Scientific Pandemic Influenza Group on Modelling made the comments in a report on Monday, just a day after Boris Johnson said the UK could "turn the tide" on the virus in 12 weeks.
In the report, the scientists agreed that a policy could be introduced to alternate between periods of "less strict" measures during "at least most of a year" - but that six months of this would be spent under "stricter" measures.
READ MORE: [Live] Chancellor to unveil workers support package
"It was agreed that a policy of alternating between periods of more and less strict social distancing measures could plausibly be effective at keeping the number of critical care cases within capacity," the report said.
"These would need to be in place for at least most of a year. Under such a policy, at least half of the year would be spent under the stricter social distancing measures."
READ MORE: 'The NHS needs you' former medics called back amid coronavirus crisis
The report also added that it would take several weeks of such measures in place to see the impact on intensive care units.
Later on Friday, Chancellor Rishi Sunak is expected to reveal more emergency measures to protect those who have recently found themselves out of work.
He will announce the measures alongside Mr Johnson in a press conference at Downing Street.