Coronavirus: UK's rail network cuts to core service to stem pandemic
20 March 2020, 11:04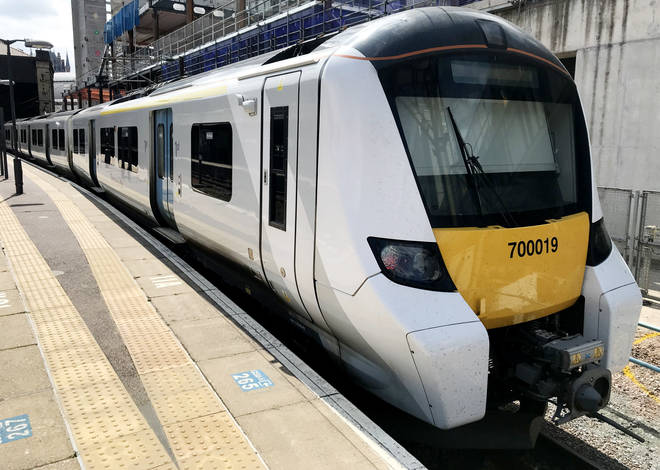 The British rail network is being stripped to a core service to help stem the coronavirus pandemic.
The Department of Transport said train companies across the country had agreed to cut many services to respond to a 69 per cent fall in demand and encourage the public to follow the government's social distancing advice.
The changes, to take effect from Monday, will see around half the number of trains run compared to an average weekday.
However, core services in the morning and evening will continue to help people attend medical appointments and support NHS shift workers.
The DfT said the cutbacks, which will happen gradually throughout next week, would also help protect railway staff from catching Covid-19.
[LIVE NEWS: Friday's coronavirus news as it happens in our live feed]
The death toll from the illness in Britain jumped to 144 on Thursday, with cases shooting up again to 2,695.
Some rail companies have already slashed services, including Transport for London which announced earlier this week that is closing up to 40 Tube stations and suspending Night Tube.
Read more: Who is a key worker and what children are classed as vulnerable in UK school closures?
It comes after the government suggested to MPs on Tuesday that some train and bus operators could be temporarily nationalised to deal with coronavirus-related plummeting passenger numbers, in the latest sign the pandemic is sending shockwaves through the entire economy.
Read more: Coronavirus and pregnant women: What is the official government advice?
Transport Secretary Grant Shapps said the action was being taken to "protect the public" while still "ensuring key worker heroes can get to their jobs to keep this nation running".
He added: "For passengers in crucial roles, including essential workers in our emergency services and NHS, alongside people who need to attend medical appointments or care for loved ones, these changes protect the services they rely on."
Read more: Coronavirus: Beard sanitiser sales spike after NHS urged staff to shave
Robert Nisbet, director of nations and regions at the Rail Delivery Group, the umbrella body for train operators and Network Rail, added: "This is not a decision we take lightly, however implementing these measures now will mean that we can continue to operate trains over a prolonged period with fewer railway workers, who like so many others are to be commended for putting the needs of the country first, and whose safety remains front of mind."