Coronavirus: Vaccine could begin human trials in the next month
20 March 2020, 08:54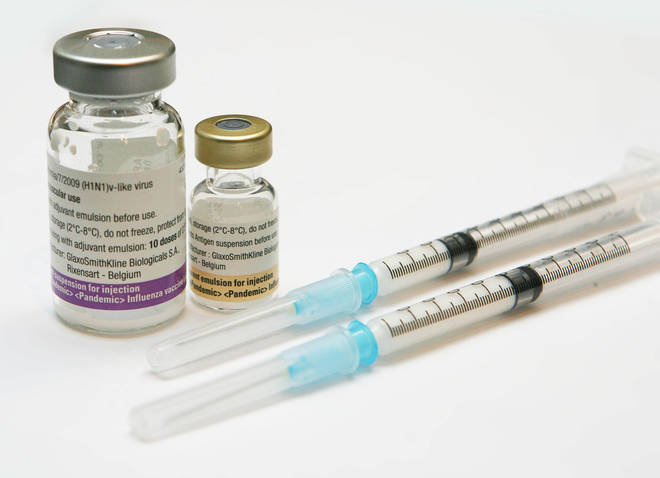 A coronavirus vaccine could be trialled on humans within the next month, the government's health agency has said.
Experts with Public Health England said a drug to fight Covid-19, which was developed by experts at Oxford University, is due to be tested on animals next week - and could pave the way for a mass rollout.
The drug, which was developed by experts at Oxford University, came after Liverpool and Bristol universities made an exact replica of the respiratory illness that is sweeping the globe.
READ MORE: [Live] Chancellor to unveil workers support package
It is a much more rapid time frame for development than usual, and has been made possible after researchers were given permission to begin human trials before the completion of animal testing, according to the Guardian.
"We are conscious that a vaccine is needed as soon as possible and certainly by June–July, when we expect a big peak in mortality," Professor Adrian Hill, director of the Jenner Institute at Oxford, told the Guardian.
"This is not a normal situation. We will follow all standard trial safety requirements, but as soon as we have a vaccine that's working, we anticipate there will be an accelerated pathway to get it deployed to save lives.
"The more vaccine we can provide sooner, the better."
READ MORE: UK deaths rise by 40 to 144 and total confirmed cases jumps to 3,269
Earlier this month, the US National Institute of Allergy and Infectious Diseases said a vaccine would take 12 to 18 weeks to develop, but Mr Hill said the UK team were "aiming for much earlier".
It comes as Covid-19 cases in the UK jumped to 2,695 on Thursday and the death toll rose to 144, with Boris Johnson insisting that "we can turn the tide in 12 weeks" if people follow social distancing advice. 
The prime minister revealed at a press conference on Thursday night that the first British patient had undergone a randomised trial for coronavirus treatment, and hailed the government's plan to purchase "hundreds of thousands" of antibody-detecting testing kits as a "game changer".
READ MORE: Queen delivers message of solidarity to the UK
The human body forms antibodies when it battles an infection, so measuring how many are in the blood can show whether a person has had the illness previously. 
PHE has been granted $500,000 (£464,700) by the US Food and Drug Administration (FDA) to develop the new vaccine, known as ChAdOx1. 
Professor Miles Carroll, deputy director of the National Infection Service at PHE, said: "We look forward to continuing to work with world-leading academic and pharmaceutical partners to accelerate progress towards safe and effective interventions to limit the impact of this new infection as rapidly as possible."