Coronavirus: 'We'll realise how valuable schools are now it's inevitable they'll close', says expert
18 March 2020, 15:40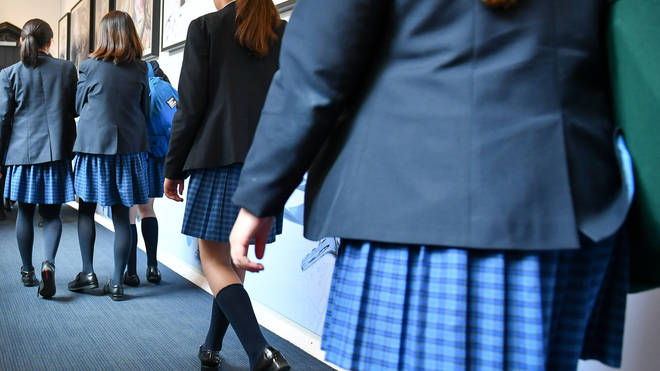 The UK is about to find out how valuable its schools are as it become "inevitable" that they'll shut this week amid the coronavirus outbreak, a school improvement specialist has said.
Tony Breslin, the director of Breslin Public Policy, told LBC's Shelagh Fogarty that it was now "inevitable" schools in England would close following announcements from Scotland and Wales.
He said: "Although the government wanted to hold out until Easter - and we can all understand the reasons in terms of childcare and the NHS workforce impact - the reality is that a lot of schools are now struggling because of staff self-isolating.
"So it seems to me...that it is inevitable schools will close on Friday, or the bulk will. There will certainly be permission to, whether they are required or not."
READ MORE: Schools in Scotland and Wales to close by Friday
He added that with homeschooling increasing as an option, it will soon become clear "just how valuable schools are to us."
"Homeschool...takes an incredible amount of observation and thought and parents with the confidence and the education themselves to deliver it," he said.
"The truth is for most children, they probably don't have the home setting for that.
"They have working parents who need to keep their income, and parents who might not have had a great experience in education themselves."
There is "a possibility", he added, that the government would look into skeleton services for children of NHS workers.
"We're in different times, we've got to do it differently," he added.