Coronavirus: What is a pandemic and what happens during one?
24 February 2020, 14:20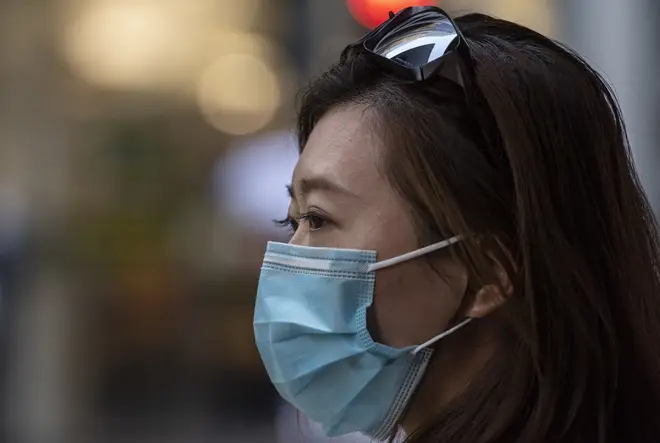 The World Health Organisation declared the global coronavirus outbreak as a pandemic on Wednesday - the first since 2009.
WHO chief Dr Tedros Adhanom Ghebreyesus confirmed on Wednesday that the organisation has characterised Covid-19 as a pandemic, saying it was not a word to be used "lightly or carelessly."
The announcement came after there were almost 200 deaths in 24 hours in Italy, with the number of fatalities now at 827, and the number of confirmed cases at 12,462.
In the UK, there have been 456 confirmed cases out of 27,476 tests, with eight deaths.
There have been over 115,000 cases globally.
But what is likely to happen next?
What is a pandemic?
A pandemic is the worldwide spread of a new contagious disease.
According to the Centre for Disease Control and Prevention (CDC), a pandemic must have spread over several countries or continents, affecting a large number of people.
A pandemic stretches over a larger area than an endemic or an epidemic, infecting more people and causing more deaths.
Who declares a pandemic?
A pandemic is declared by the World Health Organisation (WHO).
They declared coronavirus a pandemic on Wednesday March 11.
How is a pandemic declared?
A pandemic occurs when a new virus emerges and spreads around the world and most people do not have immunity.
If this virus is discovered to be spreading in an unstoppable fashion in countries on several continents, infectious disease experts will declare a pandemic.
The WHO released a pandemic declaration with a statement officially stating that the disease has crossed the threshold.
Director General Dr Tedros Adhanom Ghebreyesus said: "WHO has been assessing this outbreak around the clock and we are deeply concerned both by the alarming levels of spread and severity, and by the alarming levels of inaction.
"We have therefore made the assessment that Covid-19 can be characterised as a pandemic.
"Pandemic is not a word to use lightly or carelessly. It is a word that, if misused, can cause unreasonable fear, or unjustified acceptance that the fight is over, leading to unnecessary suffering and death.
"Describing the situation as a pandemic does not change WHO's assessment of the threat posed by this coronavirus. It doesn't change what WHO is doing, and it doesn't change what countries should do.
"We have never before seen a pandemic sparked by a coronavirus. And we have never before seen a pandemic that can be controlled at the same time."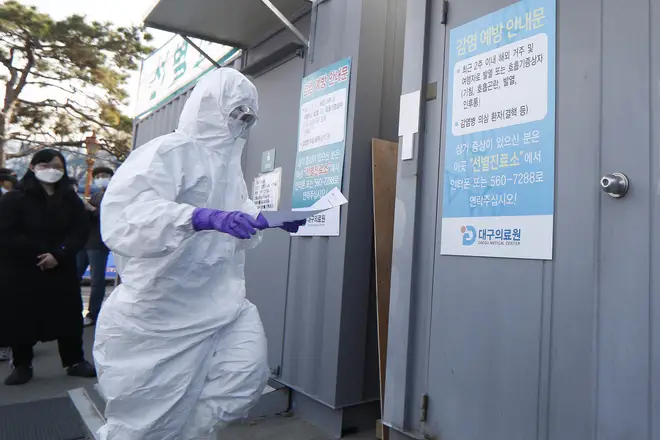 What happens in a pandemic?
According to the WHO, a response to a pandemic would require national governments to action the "full mobilisation of health systems, facilities, and workers at national and subnational levels".
They would also need to "distribute personal protective equipment" and "distribute antivirals, and other medical supplies in accordance with national plans".
This can cause huge issues for some countries who cannot afford to spend huge amounts of money on protective equipment and medical supplies.
For example, in 2009, when the WHO declared a H1N1 influenza pandemic, the decision was criticised for causing unnecessary panic when it ended up being relatively easy to contain.
While the WHO has been advising countries to work on containing the virus, the next step would be to mitigate the impact of continued transmission.
Measures could include social distancing, such as closing schools, nurseries, sporting events and workplaces, and asking people to stay at home and avoid public transport.
Health systems would also need to ramp up their plans, such as preparing for the impact more people with Covid-19 would have on intensive care services.
When was the last pandemic?
The most recent pandemic was is 2009 when a pandemic of swine flu killed 14,286 people worldwide.
Throughout history, there have been several pandemics, five of which have happened in the last century alone.
The great Plague, Spanish Flu and the Black Death have all been classed as pandemics.
HIV/AIDS is currently classed as a pandemic.