Couple hiding gender of their 17-month-old baby to protect child from 'bias'
17 September 2019, 13:25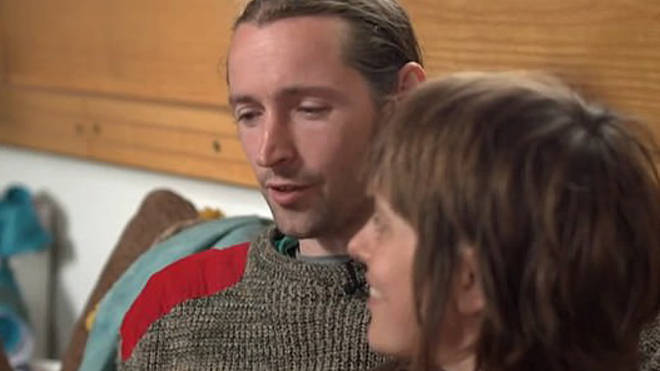 The grandmother of a baby whose gender the parents are trying to keep secret today explained the couple's choices, saying they won't make the child "anything they don't want to be."
Mother Hobbit Humphrey, 38, and father Jake England-Johns, 35, who live on a houseboat in Keynsham, near Bath, said they want to keep their child's gender secret to protect them from 'unconscious gender bias.'
They are dressing their 17-month-old in both boys and girls clothes and are asking friends and family to call their child by the pronouns they and them.
Ms Humphrey and Mr England-Johns appeared on BBC One's Inside Out last night where they explained their decision.
The baby's name was changed to Charlie in the programme.
The child's grandmother Camille told LBC today that the family "want to create a bubble for as long as we can where they are related to as just a little being."
"The impact and struggles are on the adults around d the child not on the child.
"I kept a journal when my girls were little and wrote in it when Hobbit was young that I would respect however she wanted to raise her children. "The baby stayed just that - a baby - until they were 11 months."
Camille didn't find out the baby's gender when she changed its nappy, she said - contrary to media reports. She said the parents told her the gender but she was keeping it secret as well.
"Something really funny went on inside me and she said as soon as I saw them, they were just my grandchild and I lost it again.
"What's also really interesting is when Hobbit was growing up I gave her lego, boys toys girls toys whatever.
"She loved climbing frames and being rough and tumble but giving her that choice wasn't enough.
"The truth is that when this child is somewhere between 2 and 3 they are not going to say, no you are they, you can't be a he or a she.
"They will go with what they get from the child. They will not make that child be anything they don't want to be.
"We want to create a bubble for as long as we can where they are related to as just a little being."
The child's parents are both members of the extinction rebellion climate change group.
Ms Humphrey said: "When I found out I was pregnant we spent those nine months discussing ways by which we could try and mitigate the gender bias that society places on children.
"Eventually, we decided that we wouldn't tell people whether they were boy or girl."
The couple, who are both circus performers, said their decision to dress the child in boys' and girls' clothes has led to "some pretty confused looks from old ladies in the park".
Ms Humphrey's mother Camille, 64, admitted she struggled with their decision at first, but added: "As with any learning over time it became embedded and they became 'they'."