Coronavirus: 'No option' but to adopt 'more draconian Covid-19 strategy'
17 March 2020, 08:50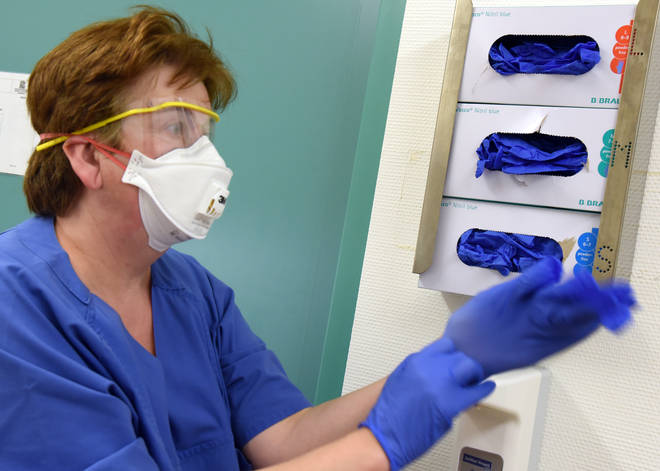 A scientist who worked on key research informing the Government on the coronavirus outbreak said there is "no option" but to adopt the "more draconian strategy".
Scientists warned around 250,000 people will die in Britain as a result of the coronavirus outbreak unless measures are adopted to protect the population.
The Imperial College Covid-19 response team - which has been advising ministers - said that even with the "social distancing" plans set out by the Government, the health system will be "overwhelmed many times over".
Read more: Coronavirus - Who should self-isolate and for how long?
In its latest report, it said the only "viable strategy" is a Chinese-style policy of "suppression" involving the social distancing of the entire population.
It said such measures would need to be maintained potentially for 18 months or more until an effective vaccine became available.
Read more: How long does Covid-19 live on surfaces? Is post from China safe?
Read more: Coronavirus symptoms - What are they and what is the risk of Covid-19 in the UK?
Asked about the research, which warned that 250,000 deaths were possible without action, Professor Neil Ferguson told the BBC: "We have no reason to believe that's not what would happen if we frankly did nothing, and even if we did all we could just to slow but not reverse the spread we would still be looking at a very large number of deaths and the health system being overwhelmed.
"Initially when we came up with these sort of estimates they were viewed as what's called a reasonable worst case, but as information has been gathered in recent weeks from, particularly Italy, but other countries, it's become increasingly clear it's not the reasonable worst case, it's the most likely scenario."
Read more: Coronavirus: Beard sanitiser sales spike after NHS urged staff to shave
Prof Ferguson, from the MRC Centre for Global Infectious Disease Analysis at Imperial College NHS planners, said calculations from NHS planners on how much they could surge capacity in critical care played a key role in the research.
"Whilst they are planning a major expansion of that - cancelling elective surgery, building new beds, getting new ventilators - it just isn't enough to fill the gaps that would be left," he said.
"We are left with no option but to adopt this more draconian strategy."
Read more: Coronavirus UK: Do surgical face masks work to avoid virus symptoms?