'Critical incident' declared in South Wales after flooding and severe weather
29 February 2020, 20:16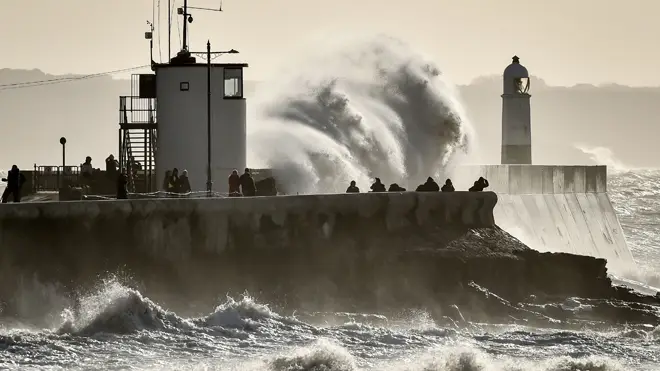 After more flooding and severe weather overnight, a "critical incident" has been declared in South Wales, police said.
The force said: "The emergency services, jointly with local authority planning departments, local health boards, and organisations such as Natural Resources Wales and utility companies, are working continuously to ensure the safety and welfare of those affected, minimise damage to infrastructure and property, and minimise disruption."
South Wales Fire and Rescue Service took 72 calls between 6pm on Friday and 6am on Saturday.
Superintendent Andy Kingdom said: "Indications are that the rain is set to stop and river levels will soon recede.
"There is still significant surface water and debris on the roads throughout the force area so we would advise people only to travel if absolutely necessary."
Areas badly hit included Pontypridd, which was also flooded two weeks ago, and the Ely area of Cardiff.
The Met Office has declared this month as the wettest February on record with a UK average of 202.1mm, beating the February 1990 figure of 193.4mm.
More than 3,300 properties in England are thought to have been flooded as a result of the combined effects of storms Ciara and Dennis, the Department for Environment Food and Rural Affairs said.
But the department said the figure, which includes homes and businesses, is only an estimate as gathering reliable and up-to-date data was difficult.
Ciara swept across the UK on Sunday February 9 while Dennis came over the following weekend on February 15 and 16, the Met Office said.
On Tuesday, Welsh Government minister Lesley Griffiths said local authorities in Wales had confirmed more than 1,000 homes had flooded, with reports of more than 300 businesses also affected over the previous two weeks.