David Cameron says 'death knows no privilege' as he speaks out over Guardian editorial
19 September 2019, 07:41
David Cameron has spoken out about the death of his son following a controversial editorial in the Guardian which accused him of only knowing 'privileged pain' over the tragedy.
The Guardian was heavily criticised over the remarks it made over the death of Mr Cameron's son Ivan, who died at the age of 6.
Mr Cameron hit back, saying his son's death was as painful for him as it would be for any parent.
CLICK HERE TO DOWNLOAD THE FULL INTERVIEW
In an interview with LBC to mark the release of his memoir For the Record, Mr Cameron responded after the Guardian was forced to change its controversial editorial and issue a grovelling apology.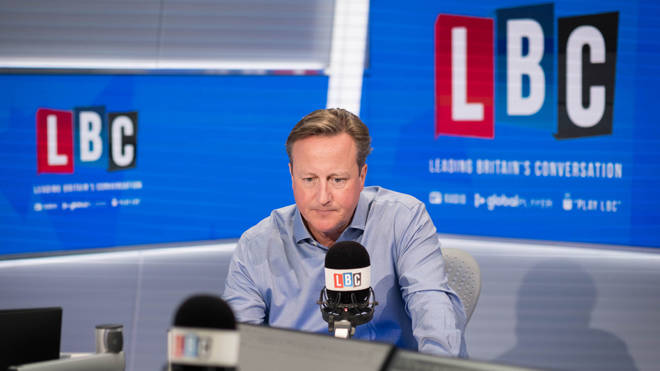 The author of the piece suggested Mr Cameron "might have understood the damage his policies have done" if he had sought care for "a dying parent rather than a dying child".
It continued: "Mr Cameron has known pain and failure in his life but it has always been limited failure and privileged pain.
"His experience of the NHS, which looked after his severely disabled son, has been been that of the better functioning and better funded parts of the system."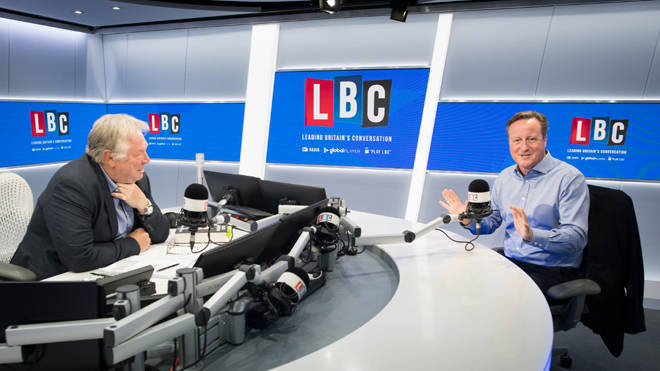 Speaking to Nick Ferrari on LBC, Mr Cameron said: "There is no privilege in holding your eldest born child in your arms as their life drains away.
"Death knows no privilege.. from the little I saw of it [the editorial] I couldn't understand what it was trying to say."
The Guardian was forced to issue an apology over its editorial.
Mr Cameron also discussed his relationship with Michael Gove, who served in Mr Cameron's Cabinet but campaigned for Brexit against the party line, and his wife Sarah Vine, a Daily Mail journalist.
Mr Cameron has hit out against Mr Gove, who is now Chancellor of the Duchy of Lancaster, and Prime Minister Boris Johnson for behaving "appallingly" in the EU referendum campaign.
But Ms Vine praised the Camerons as "dear friends" in Wednesday's newspaper and urged some reconciliation.
After reading the article, Mr Cameron said "a lot of water has flown under the bridge" and suggested they could make amends, adding: "I want to try."