Conservationist Chris Packham finds dead badger strung up on his front gate
21 February 2020, 11:01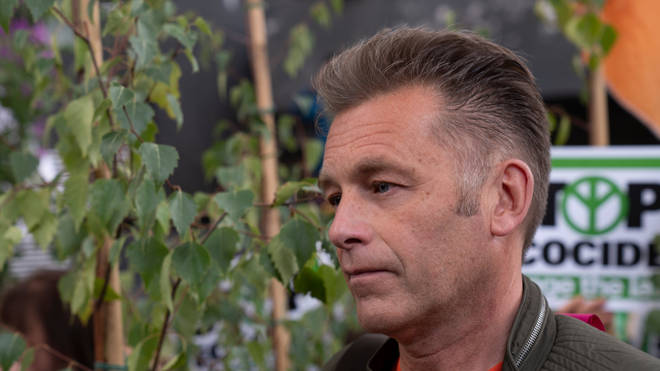 Conservationist Chris Packham had a dead badger hung on his front gate after he was targeted over his views on badger culling.
The animal rights activist tweeted a picture of the corpse tied to his gate in the early hours of Friday.
He is a vocal opponent of culling, and has refused to take part in BBC conversations on the topic since 2013.
The TV presenter, who hosts Springwatch, has branded the controversial cull "sickening, expensive, cruel and divisive."
In a tweet, he wrote: "Always nice to get home after a long day at work to a warm welcome at the gate.
"I'd be grateful if you have an issue with me and my views if you could express it without killing innocent animals."
It is the second such incident in as many months after Mr Packham had a dead fox left outside his Hampshire home in December.
The carcass was dumped in his front garden with a snare injury, prompting him to call the RSPCA and the police.
After that incident, he said: "It seems that if you stick up for foxes, you get your comeuppance from people who still think it's a good idea to kill them."