Disabled people are 'twice as likely to be unemployed'
3 December 2019, 17:14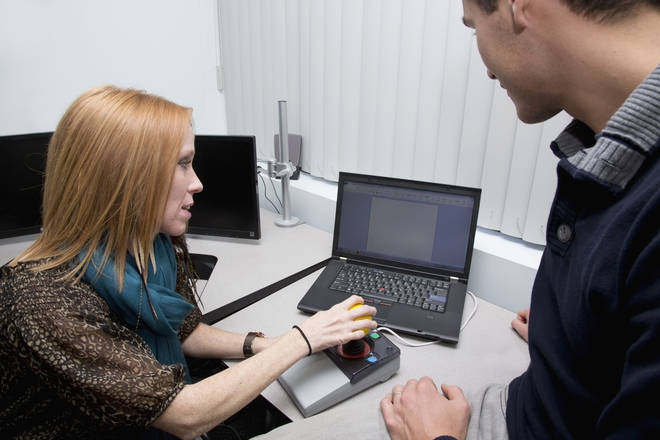 People with disabilities are more than twice as likely to be unemployed, research has shown.
Disabled people on average apply for 60 per cent more jobs than able-bodied people, according to a survey by the Office for National Statistics (ONS)
New government data showed that employers across the UK pay their disabled staff 12.2% less than those without disabilities.
The ONS said the median hourly wage for disabled employees in 2018 was £10.63, lower than the £12.11 paid to their non-disabled counterparts.
Aaron Plummer, 19, from Walthamstow, has cerebral palsy and a learning disability, but achieved his dream of getting a job working in the hotel industry, thanks to a supported internship programme and work placement set up learning disability charity, Mencap.
"I couldn't wait to join the world of work. It has always been my dream to start a business in the hotel industry," he said.
"When I was at college, I was looking for anything, like volunteering, just to get experience of working in a hotel.
"But I wasn't getting anywhere. No one replied,"
He now works as a conference porter in a Novotel hotel's food and beverage department.
"I'd say to anyone who is hungry for work: go for it! If you know that you want to work, do a supported internship. Don't wait, go for it! You'll never regret it!" he added.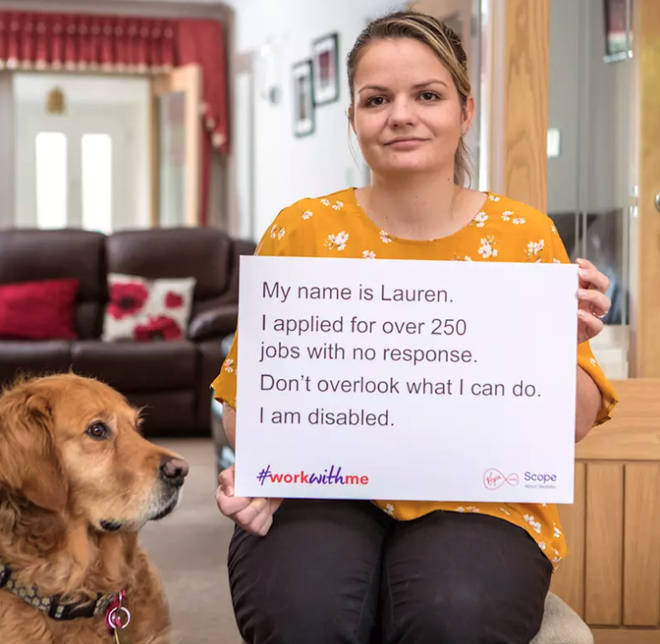 Jeff Dodds, Chief Operating Officer for Virgin Media says: "I think a lot of senior organisations and leaders feel awkward having the conversation about disability, often because they don't want to say the wrong thing, or don't know what the right sort of language to use is.
"They feel like it's a difficult conversation to have, whereas the reality is, if you avoid the conversation, nothing ever changes.
"What we say to businesses is if your intent is right, getting the exact language right doesn't matter. Having the right language and the wrong intent clearly isn't right," Mr Dodds said.
"We're encouraging people to part the awkwardness, have the conversation and then just move on," he added.
Virgin Media has launched a partnership with disability charity Scope to support one million disabled people to get into and stay in work by the end of 2020.
This has included launching a new font to make it easier for people with dyslexia to digest content on screen, as well as improving building accessibility and access to facilities, such as disabled toilets.
The company supports #PurpleLightUp on the International Day of Persons with Disabilities marked on 3 December, which celebrates accessibility and reflects on improvements needed to be made.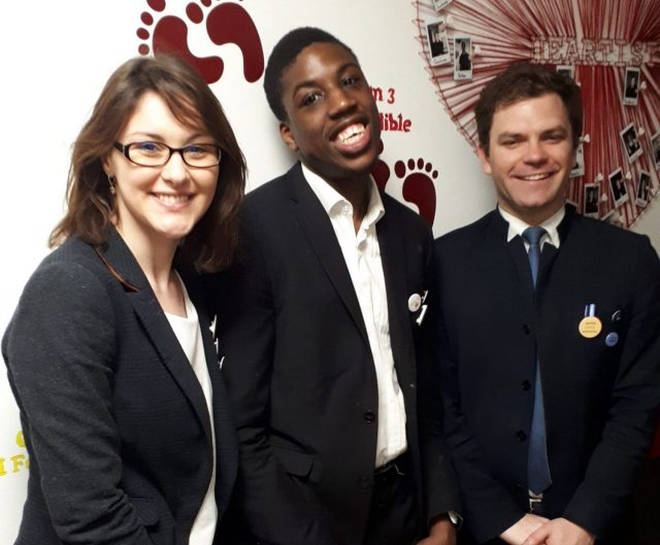 There are approximately 1.5 million people with a learning disability in the UK.
Charities are calling on businesses to support projects such as supported internships that Mr Plummer undertook to improve inclusion in the workplace, and give people with disabilities the chance to work.
Overall, 80.7% of non-disabled people in the UK are in employment against 50.9% for those with disabilities.