Domestic Violence: What is White Ribbon Day?
25 November 2019, 14:48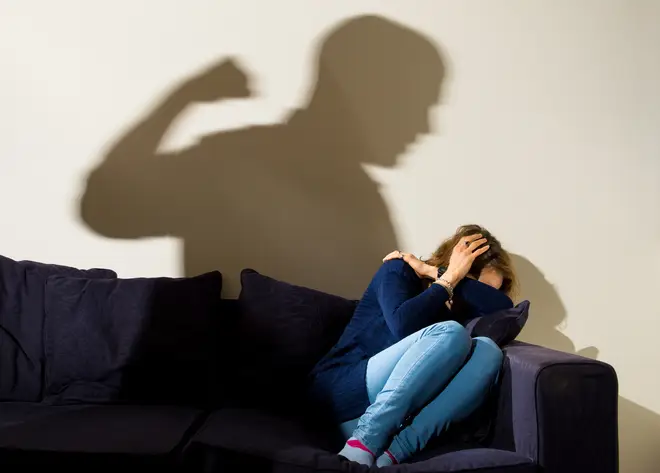 Wearing a white ribbon raises awareness of the International Day For The Elimination Of Violence Against Women, which is being marked today, November 25.
More than half a million working women in the UK have experienced domestic violence and abuse in the past year, new figures show.
In the UK alone, around 122,000 women are estimated to have taken time off work because of domestic abuse in the past year.
The KPMG report, commissioned by Vodafone, has been published on the International Day For The Elimination Of Violence Against Women. It estimates that 574,000 working women in the UK have suffered domestic abuse in the past 12 months.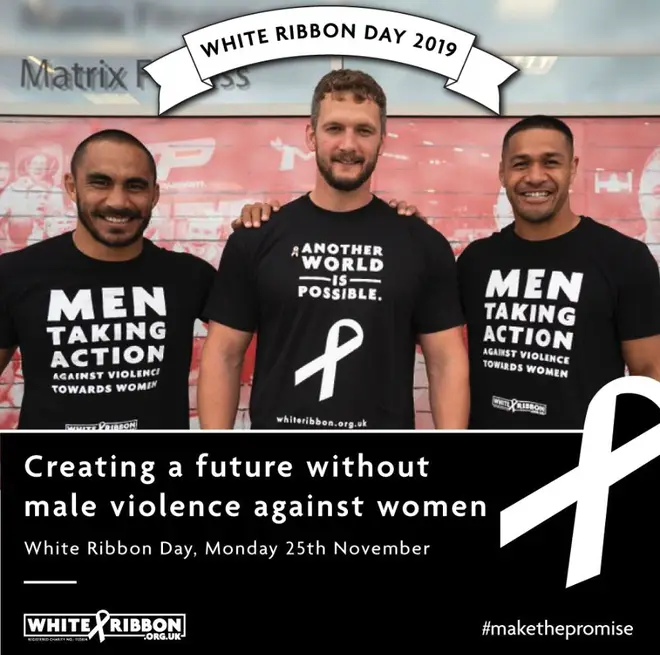 The white ribbon serves to raise awareness and encourages people to speak out against domestic abuse.
White Ribbon UK was founded in 2005, and is part of the global movement to end male violence against women.
The organisation says: "We work with men and boys to challenge those male cultures that lead to harassment, abuse and violence.
"Our volunteer ambassadors act as role models, engaging with other men and boys to call out abusive and sexist behaviour among their peers and promote a culture of equality and respect."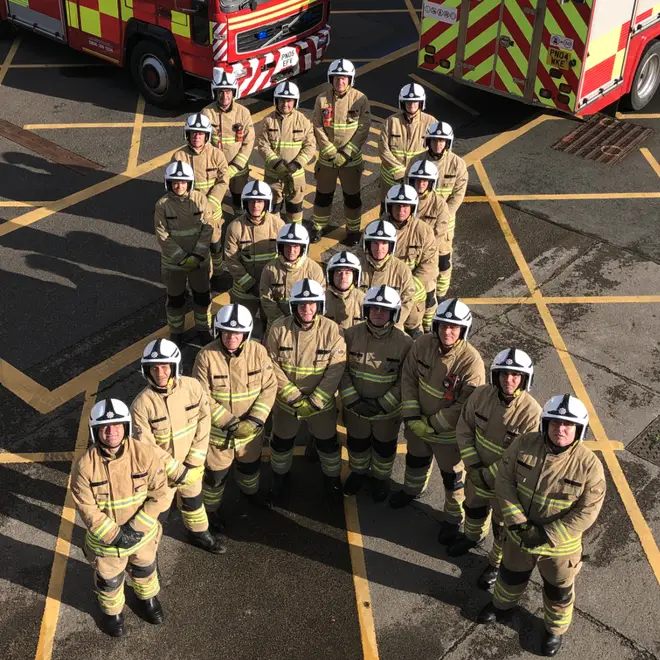 North Wales Fire and Rescue Service and Tyne and Wear Fire Rescue Service have recently been awarded White Ribbon accreditation in recognition of the actions they are taking to help end male violence against women.
Tyne and Wear Chief Fire Officer, Chris Lowther said: "It is essential that all men take a stand against violence towards women. We need to be able to challenge the behaviours we may see in ourselves, our families and our friends that perpetuate any acceptance of this type of violence.
"As firefighters we too often see the consequences of violence against women. Some of the incidents we attend involve men using fire as a means of harming or trying to harm women, and one of our prevention activities involves fitting letter box locks and sash jammers where there has been a threat of violence and arson."
Simon Smith, Chief Fire Officer, North Wales Fire and Rescue Service, said: "We have supported White Ribbon events for a number of years, and we are currently delivering training to staff in accordance with the National Training Framework on violence against women, domestic abuse and sexual violence."
Jennifer Gilmour, author and advocate for women in abusive relationships uses her own experiences of domestic abuse as a catalyst to bring awareness and to help others.
"Domestic abuse doesn't just appear overnight and it doesn't just ' turn on'. It happens over time and it increases in pressure, time and number of incidents that can be attributed to be abuse," Ms Gilmour says.
"It is like a snowball going down a steep hill. Over time and space it increases in size and speed until eventually it is out of control and it is difficult, if not impossible to stop", she said.
Jennifer Gilmour's Twitter Chat #AbuseTalk, has developed into an online support forum for people who have experienced domestic abuse.
Last month MP Rosie Duffield received a standing ovation after she shared her own experience of coercive control in a debate about the domestic abuse bill.
This weekend marches were been held in dozens of French cities to condemn femicide and other forms of gender-based violence.
The protests came ahead of new measures unveiled by the French government on Monday, aimed at preventing deadly domestic violence against women.
France has one of the highest rates of murders linked to domestic violence in Western Europe, and President Emmanuel Macron has described the issue as "France's shame".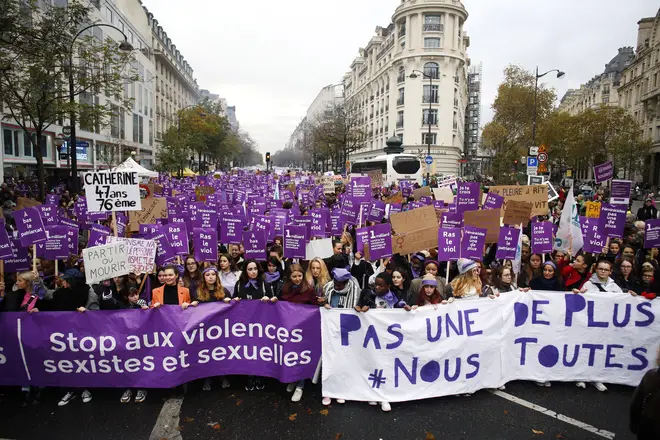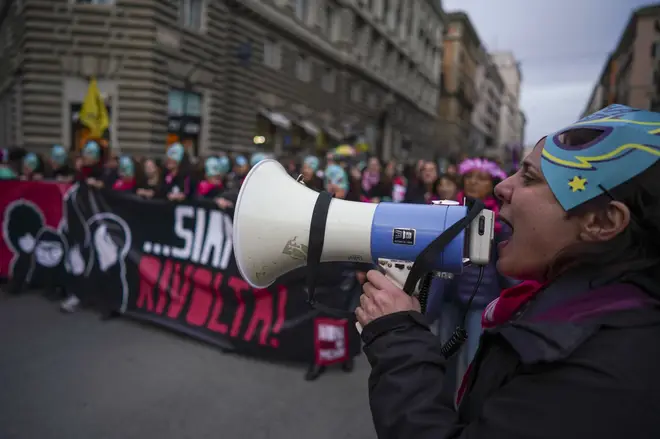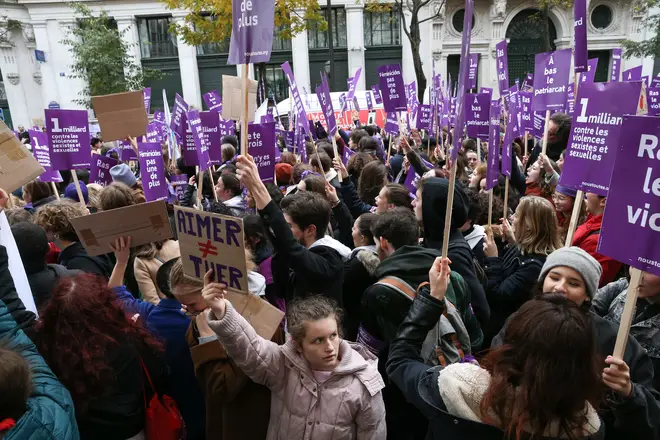 At least 115 women were killed by their partners or ex-partners this year alone in France, local media say.
Tens of thousands also marched in Rome on Saturday calling for an end to violence against women, remembering the dozens killed this year by current or former partners.
March organisers say 94 women have been killed by their partners or former partners in Italy this year.