Donald Trump Rebukes Reporter For Asking If Boris Johnson Would Resign
24 September 2019, 17:31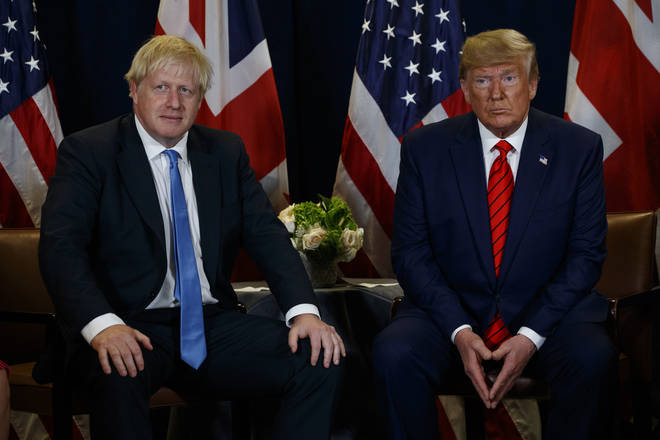 Following calls by Boris Johnson's opponents for him to resign following the Supreme Court's ruling today, Donald Trump said that it was "nasty" to ask if the Prime Minister would resign.
After a meeting with President Trump today, Johnson was questioned on whether he would resign.
Trump said: "I'll tell you, I know him well, he's not going anywhere."
Johnson then remarked: "As I said earlier on let's be absolutely clear that we respect the judiciary in our country and we respect the court. I disagree profoundly with what they had to say."
The President remarked: "That was a very nasty question."
Mr Johnson added: "I think he was asking a question, to be fair, that a lot of British reporters would've asked."
Trump repeated: "That was a very nasty question from a great American reporter."
When asked about his reaction to the Supreme Court verdict, Trump added: "I had no reaction ... for him it's just another day at the office."
Mr Johnson added: "Well it's more that it's another day in Parliament."
The US president also said Mr Johnson remains the politician able to "get it done" over Brexit.
He said he thought it would be a "terrible thing" if Britain did not leave the EU on October 31.
"They have to get it done otherwise it will be a terrible thing to do it any other way," Mr Trump said.
"I don't see another vote... I think they're going to get it done."
Boris Johnson is expected to fly back to London from New York tonight.