Donald Trump To Avoid London During UK Visit
6 July 2018, 16:27 | Updated: 7 July 2018, 09:21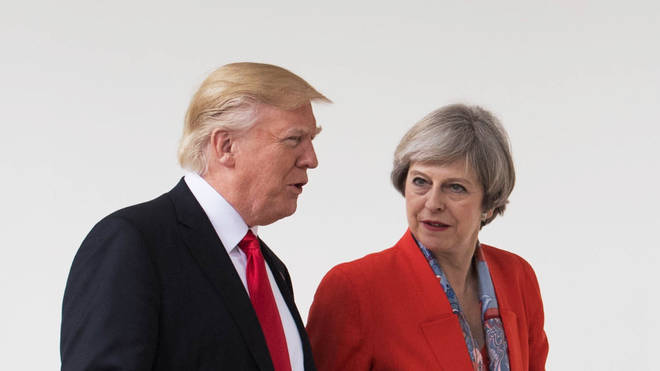 Donald Trump will avoid events in London when he visits the UK next week, as plans for the President's trip are announced.
The US President will not be attending any events in London when he visits the United Kingdom, with a "Stop Trump" protest featuring a giant balloon of 'baby Trump' near the Houses of Parliament.
Arriving on Thursday evening after a NATO summit in Europe, Donald Trump will attend a black-tie dinner at Blenheim Palace hosted by the Prime Minister.
The event will begin with a military ceremony in the Great Court, with performances by the bands of the Scots, Irish, and Welsh Guards.
Guests to the dinner include leaders from business sectors, including financial services, the travel industry, creative industries, engineering, defence, and pharmaceuticals.
The President's first full day will begin with a demonstration of Britain's defence capabilities with Theresa May.
They will both then travel to Chequers for bilateral talks on foreign policy.
Donald Trump will then meet the Queen at Windsor Castle with the First Lady, before travelling to Scotland where they will spend the weekend.
But the visit has already stirred a storm after Mayor of London Sadiq Khan gave permission for a giant inflatable of a baby Trump to be flown over London during the visit.