'Don't let your children wander the internet alone,' warns anti-crime chief
25 September 2019, 17:10
Parents are letting children as young as four have their own social media accounts, a senior figure at 'Britain's FBI' has said.
Rob Jones, The Director of threat leadership at the National Crime Agency, has warned parents must do more to stop young children from freely 'wandering' the internet.
Mr Jones said that very young children using mobile devices is now "a normal and integral part of society".
Children need to be taught resilience and know how to protect themselves online, according to the NCA.
Mr Jones said there has been "a large growth in offending rates with worldwide referrals reaching 18 million" as he spoke at a conference in Birmingham aimed at combatting online threats to children.
He confirmed that 114 000 of these cases came from the UK.
Speaking at the inaugural tackling exploitation conference in Birmingham, which sees experts from the police, charities, and the education and health sectors come together to explore how best to tackle the threat, Mr Jones said: "We are arresting in the region of 500 offenders per month and safeguarding in the region of 600 children."
He continued: "That clearly isn't all of the demand that's out there, that's just what we're seeing. We know it's a hidden crime and it's a growing threat."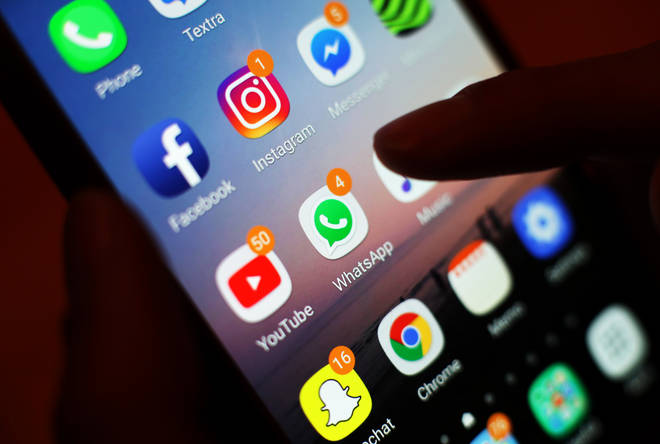 Mr Jones also gave advice to parents and carers, saying that the best thing is to have "an open relationship" where children "can reach out if they feel they've made a mistake or sent an image to someone they shouldn't have or they're talking to someone they're concerned about."
"Children as young as four have social media accounts," he continued.
"We wouldn't expect a child of that age to be wandering the streets alone so we shouldn't expect them to be allowed to be on the internet alone."
He also called on tech giants to do all they can to protect children using the internet.
Watch the interview in full above.