Dover security alert: Ferry evacuated and army bomb squad called in
28 September 2019, 10:04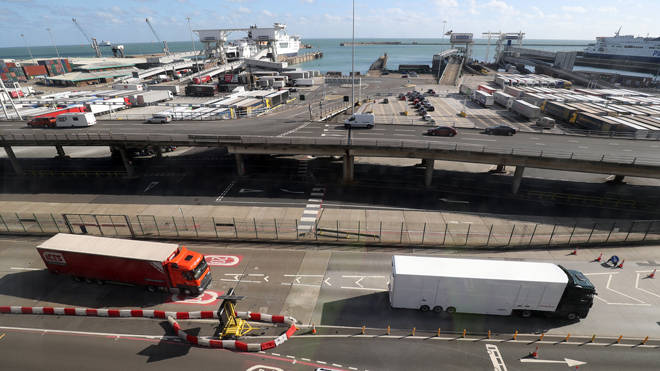 A ferry was evacuated at Dover today after a suspicious package was found on board.
Hundreds of passengers were taken off the boat early this morning after the device was found during routine checks.
An army bomb squad was called to the port and traffic calming measures have been put in place to deal with a backlog of traffic including lorries.
A P&O Ferries spokesman said: "A suspicious package was found on one of our ships this morning.
"The authorities are currently in attendance, and all passengers and non-essential crew have been evacuated as a precaution."
A Kent Police spokeswoman said: "Kent Police was called at 6.58am on Saturday 28 September 2019 to attend the Port of Dover to assist Port of Dover Police with an incident on a ferry."
There were long delays at the port which later subsided after the incident was stood down.
A statement from Dover Harbour Board, said: "The Port of Dover can confirm there was a security alert this morning onboard a P&O ferry within the Port which temporarily affected journey times and some ferry departures while the authorities were in attendance."
"A number of passengers were transferred to the Port's Passenger Services West building prior to disembarking their vehicles.
"The incident has now been stood down and the port is fully operational with ferry sailings continuing as normal."