Female empowerment cannot happen without men, says Meghan Markle
25 October 2019, 14:42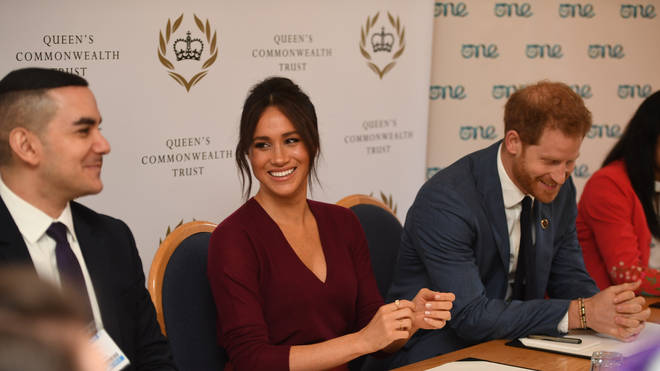 Men need to be included in a "collective" conversation with women for gender equality to be successful, according to the Duchess of Sussex.
Meghan was speaking during the One Young World summit at Windsor Castle on Friday morning alongside her husband the Duke of Sussex.
Harry made a surprise appearance at the meeting to underline her point that both sexes need to be included in the debate.
The other participants represented organisations from all over the world, including South Africa, Nigeria, Iraq, Malawi and Bangladesh.
They spoke with the royal couple about their own experiences of overcoming challenges and the best methods of dealing with obstacles.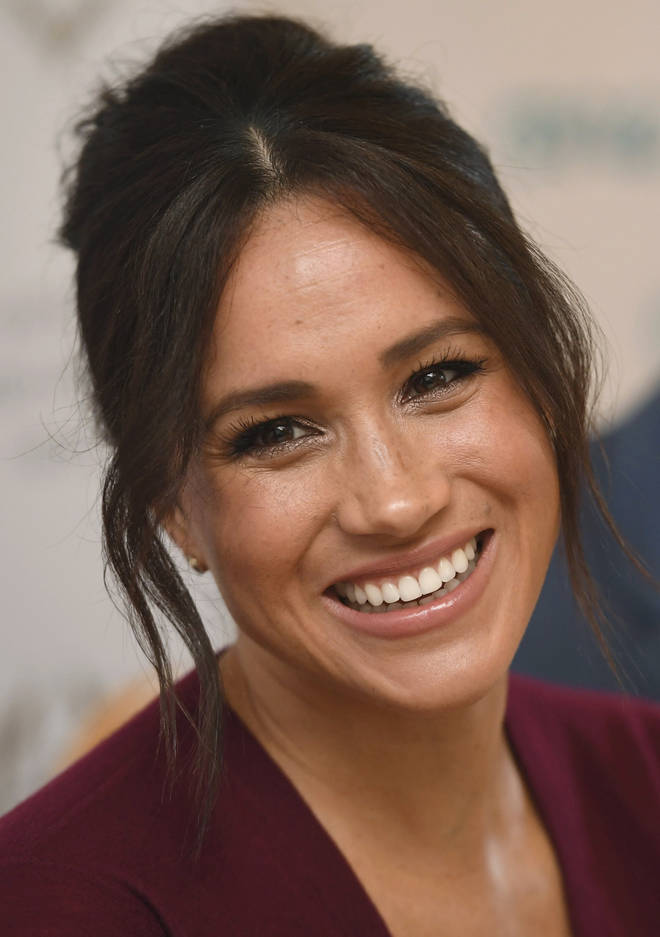 Meghan began the discussion whilst seated next to Harry and told the group that One Young World had been "very important" to her over the years.
"What you're all capable of doing independently is incredible but then when you work collectively, our intention today is to try to create somewhat of a task force to see what we can do within our communities.
"In terms of gender equality, which is something I have championed for a long time, I think that conversation can't happen without men being a part of it.
"So for this reason it made complete sense to let him (Harry) join today. So thank you for letting him crash the party."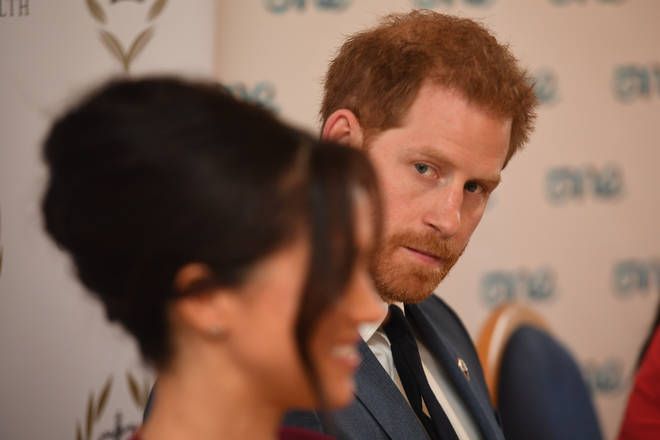 Friday's event was the couple's first public engagement since their emotional television interview during which they described their struggles over the past year.
Lebogang Bogopane, founder of the South African charity Motholung Network Against Women and Child Abuse, told the group about her brush with domestic violence.
"I got married very young and experienced domestic violence. My mother is a survivor and I'm also a survivor. One day I said 'I'm tired, this needs to stop'," Ms Bogopane said.
The charity worker spoke about her Bake for Hope project which provides locally baked bread, still considered a delicacy in certain parts of the country.
Amir Ashour, who founded the first Iraqi LGBT+ organisation, praised the Duke of Sussex for appearing alongside his wife to support her on gender equality.
He said: "It was really surprising, it's always a big pleasure to have him, but also more than that it was a big indication of how important it is for the both of them and how much time and energy they are willing to invest in this, because I know they are very busy people.
"Straight men where I come from are not positive role models a lot of the time, so it was very encouraging to see that people do exist who are supporting what I do and really care and listen and are actually willing to take action."