DUP deliver Brexit bombshell claiming they 'could not support' Johnson's new deal
17 October 2019, 07:22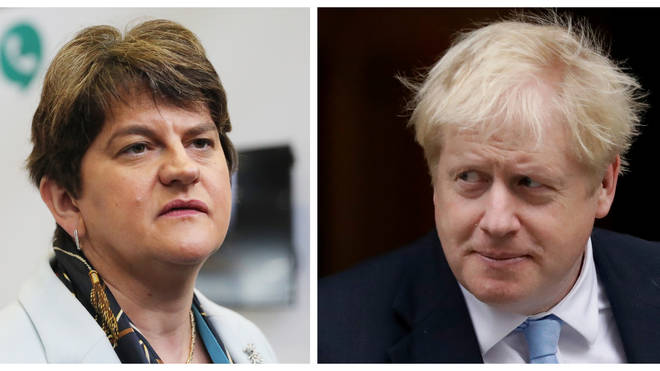 The DUP have claimed they "could not support" Boris Johnson's new Brexit deal over concerns they have about customs and VAT
The statement from DUP leader, Arlene Foster, and deputy leader, Nigel Dodds, comes as Mr Johnson is headed to Brussels for crunch talks with the EU in the final days before the Halloween deadline.
The party's support is seen as crucial in the Commons if the government is to push through a deal after Mr Johnson lost his majority in the first weeks of the premiership.
It reads: "We have been involved in ongoing discussions with the Government. "As things stand, we could not support what is being suggested on customs and consent issues, and there is a lack of clarity on VAT.
"We will continue to work with the Government to try and get a sensible deal that works for Northern Ireland and protects the economic and constitutional integrity of the United Kingdom."
There was much speculation Mr Johnson would announce a new deal with the EU yesterday following a flurry of crunch talks with the bloc.
His proposals rest on the removal of the controversial backstop - which would see Northern Ireland treated differently from the rest of the UK.
There are fears it could result in a hard border on the island of Ireland - which the DUP have great concerns about.
More to follow...