DUP 'does not seek a second referendum' says party's Brexit spokesperson
20 October 2019, 14:11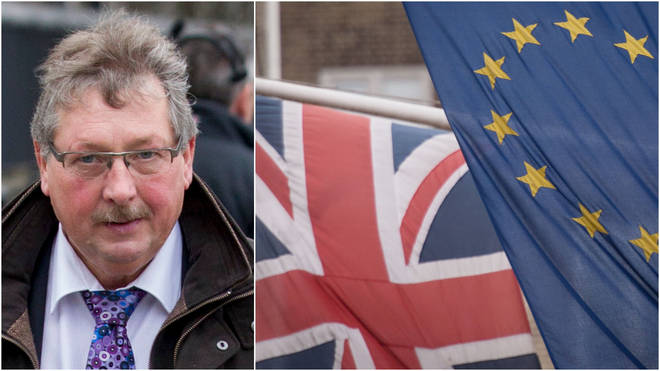 The DUP have moved to quash rumours they will support a second referendum after they voted against the Government in Letwin Amendment.
DUP Brexit spokesperson Sammy Wilson has said that his party's votes were "significant" in the passing of the Letwin Amendment.
He said DUP MPs votes have been "crucial" on the issue of Brexit, and have ensured progress was made in the UK's exit from the EU.
The East Antrim MP said the DUP wants to "get Brexit done" but, added it "must be a Brexit for the whole of the United Kingdom."
The Northern Irish party said the Letwin amendment was the "only avenue available to properly scrutinise the deal on offer."
Mr Wilson said Boris Johnson had not kept the promise he made to Jean-Claude Juncker two weeks ago.
The DUP spokesman was quick to quash rumours from Saturday that the party would support a second referendum.
"The DUP does not seek a second referendum, merely implementation of the first," he said.