Elderly couple refuses to move from seats pregnant mum booked on packed train
23 October 2019, 13:00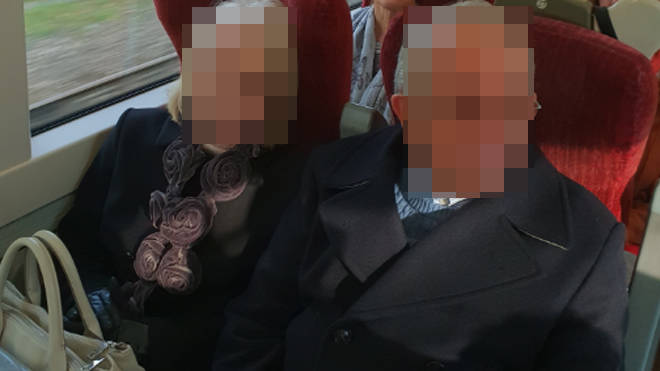 A pregnant mother-of-three has criticised an elderly couple who she has accused of refusing to move from seats she had reserved on a two-hour train journey.
Amanda Mancino-Williams, 37, boarded a CrossCountry train from Cheltenham to Nottingham with her children and bags and had booked four seats at a table.
But she says the couple said her tickets "didn't matter" and told her they would not move, before "refusing to make eye contact."
Ms Mancino-Williams told Global's Newsroom: "I was at once annoyed and bemused. I'm 6.5 months pregnant, visibly, and had three kids and bags and they just dismissed me completely.
"I'm not one to allow people to bully me or my children.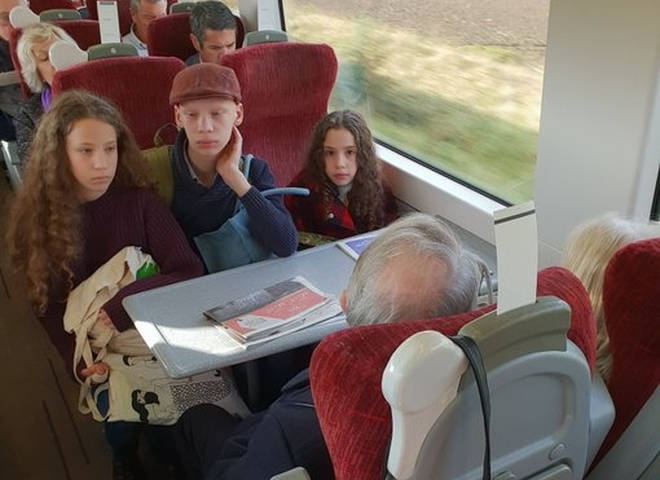 "I have an obligation as a parent and a person to call out unfair behaviour, so I did."
After her children – aged 14, 12, and eight – were forced to share two seats and Amanda was forced to stand, a kind fellow passenger offered her his seat.
She then spoke to the conductor, who she says was "calm, lovely, and apologetic."
Ms Mancino-Williams added: "He said that instead of engaging with them that he was going to move us to an empty table in first class.
"I grabbed our bags and turned to the couple and said, with a smile, 'enjoy your seats!'
"The staff member who handled it was lovely. Giving us the only remaining table in first was an appreciated gesture but I'd like to know what happens to those who remain in a spot that isn't there's. Are there no penalties?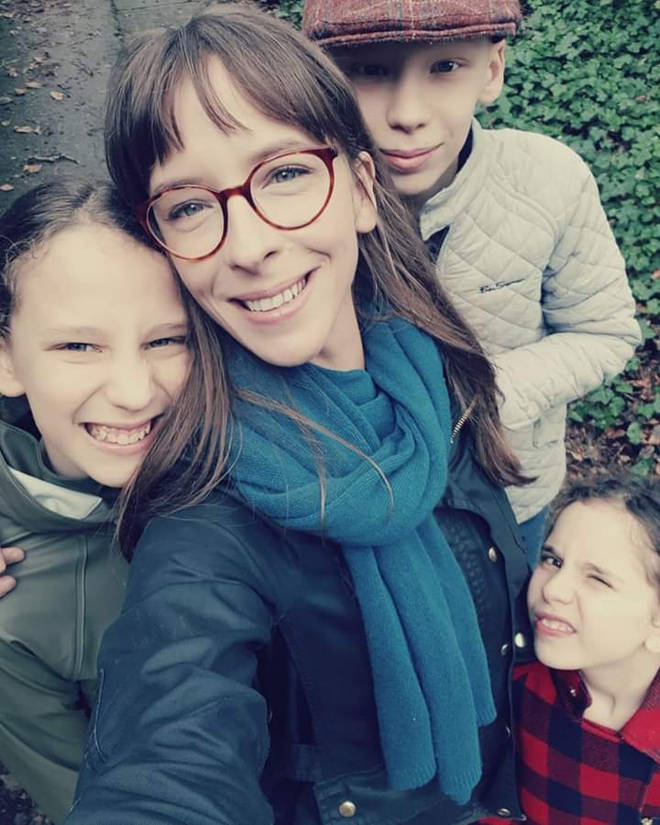 "This situation is not about my children not having manners enough to stand for the elderly. This is about a culture of bullying and entitlement.
"My kids and I were being fair and following rules and these two were not. They immediately switched into bully mode as they saw us approach, clearly aware that those seats were ours.
"Given how easy it was for the conductor to move us to another carriage to diffuse the situation, had they been in real need, I'm sure they would have gotten moved as well.
"Instead they broke the rules and tried to make my children and I feel powerless. I don't have time for that."
Ms Mancino-Williams posted a thread on Twitter about the incident which has received 6,100 retweets and over 24,000 likes, which she said was "overwhelming."
She added: "Many have similar experiences, which obviously suggests that the current system is not optimal.
"It also suggests that manners, or lack thereof, is not just a consideration for the young."