Emergency services respond to 'serious hazardous materials incident' in Cornwall
10 August 2020, 10:39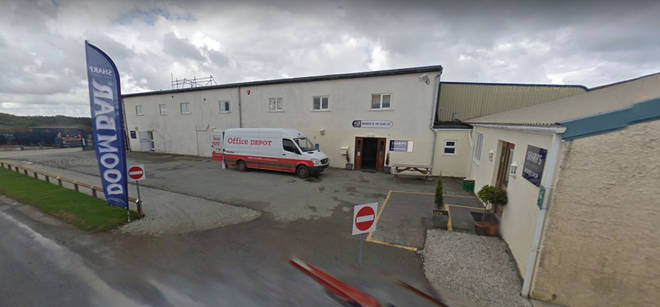 Emergency services are in attendance after a 'significant quantity' of hydrochloric acid was spilt near Rock in North Cornwall.
The incident happened at Sharps Brewery at Pityme Industrial Estate, Wadebridge.
In a statement, Cornwall Fire and Rescue said: "At 07:29 we received a 999 call from a industrial unit near Rock, North Cornwall, where a spillage has occurred involving a significant quantity of hydrochloric acid."
Emergency service support was called in from nearby Wadebridge, Delabole and Bodmin, and an Environmental Support Vehicle was deployed.
Assistance has also been requested from Devon and Cornwall Police, South Western Ambulance Service, Cornwall Council, Environment Agency, South West Water and Public Health England to deal with the incident.
The statement continued: "An Area Manager is currently the Incident Commander and is assisted on scene with a Hazardous Materials and Environmental Protection Advisor and Command Support Officer.
A Hazardous Materials and Environmental Protection Advisor is also providing tactical advice in the Critical Control Centre."
Police confirmed that a tactical plan is underway and officers are looking at what operational tactics will be required to safely resolve the incident.
In a statement, Andrew Madden, Head of Supply Chain at Sharp's Brewery, said: "At approx. 7:20am on Monday 10th August under 1,000 litres of hydrochloric acid was spilled within the brewery premises in Rock, Cornwall which has been fully contained to site.
"There is no risk to the wider community or environment and there were no injuries.
"Our team immediately deployed all the well-rehearsed, necessary measures for an incident of this type and followed all guidelines and procedures as appropriate. 
"As a precautionary measure, and in line with these procedures, we alerted the emergency services, and the relevant authorities including the Environment Agency and Cornwall Fire & Rescue Service, who immediately attended site, confirmed containment and with whom we are collectively working through the post-incident process.
"I would like to thank my team for their immediate, and exemplary, action on this incident and also thank the emergency services for their swift action and assistance."