England beat New Zealand 19-7 to reach Rugby World Cup final
26 October 2019, 11:48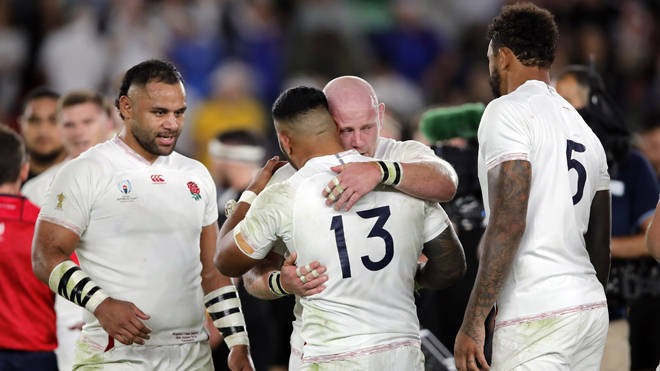 The England rugby team has made it into the World Cup final after beating New Zealand 19 -7.
Boris Johnson congratulated the team, writing on Twitter: "Immense effort by @EnglandRugby, many congratulations to the whole team. Now for the final!"
And Jeremy Corbyn, the Labour leader, said he hoped Wales would win their semi-final against South Africa to face off against England in the final.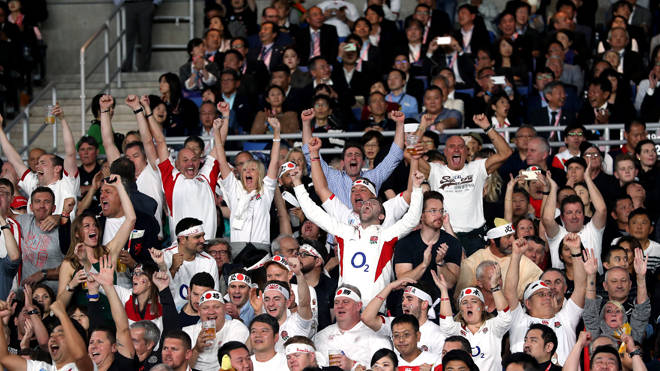 He said: "Congratulations to the @EnglandRugby team on an incredible team performance and hard-fought victory against the @AllBlacks. Hopefully it's an @EnglandRugby vs @WalesRugby final!"
England will face either Wales of South Africa who play tomorrow.
England supporters around the country and overseas posted videos of fans celebrating in pubs and rugby clubs.
Clips showed fans jumping up and down with joy and singing the England rugby anthem Swing Low Sweet Chariot.
Manu Tuilagi crossed after 97 seconds and the final scoreline did little justice to the domination of Eddie Jones' men, who were superior in every single facet of the game.
New Zealand had won their previous 18 World Cup matches dating back to 2007 but at International Stadium Yokohama they were flattened by a juggernaut led by the unstoppable Maro Itoje.
England will face either South Africa or Wales in next Saturday's final and having crushed the odds-on favourites to win the Webb Ellis Trophy, they will be expected to repeat their triumph of 2003.
Among the famous faces anticipating the occasion was soap star Ross Kemp, who went viral as he posted a video of himself screaming: "Come on England! Yes, yes, yes. I cannot tell you what that means, It ain't over yet but we're pretty close. England outstanding!"
Other big names reacting to the victory included Karren Brady, who wrote: "What an INCREDIBLE win for England -amazing game....one of England's finest performances on a rugby pitch. What an amazing start to the day!"
Piers Morgan tweeted: "Wow! Stunning win by England. Completely outplayed the best team in the world, from start to finish. Big congrats to Eddie Jones & his fabulous team."
Astronaut Tim Peake said: "So proud of @EnglandRugby - what an outstanding performance"
Comedian Omid Djalili tweeted: "#ENGvNZL was like an episode of Breaking Bad: couldn't take my eyes off it for a second. England even better than I thought or hoped they'd be. Eddie Jones is a genius"
And England cricket star Stuart Broad added: "Wow! How special was that from @EnglandRugby? Cancel all plans next Saturday morning- we're watching a World Cup Final!!"
The opening quarter was played at breakneck speed with the rivals taking it in turns to stage blistering attacks, but overall New Zealand were struggling to hold back the white tide.
England head coach Eddie Jones said: "We don't bet. We don't look at the bookies, we aren't concerned. Our expectation is to get better every day," he told ITV.
"We have another week in the competition, the prospect to work hard and see where we can take our game and get better.
"We had great tactical discipline. You try and play at their game, you come off second best. We stuck to our game really well.
"I thought the discipline of our players was outstanding in attack and defence."
On his forwards, he added: "They played really well, Steve Borthwick and Neal Hatley do a fantastic job with them, well drilled, tactically aware."
England's hero of their 2003 World Cup success, Jonny Wilkinson, said the modern-day players were "superheroes".
"You look at the back-row guys, Curry and Underhill, their impact, it's immense," he said.
"It's easy to look at New Zealand and call them superheroes, but you have to do the same thing for our boys and give them credit.
"That's a result of immense talent and training, Eddie Jones has created an incredible environment in which these guys can do what they have done. They are on a par with these New Zealand superheroes."
Winning captain Owen Farrell told ITV: "It's a World Cup semi-final against New Zealand, as big as it gets. We feel like we prepared well and we started well.
"In all these big games, teams get physical and we were ready to go at it from the off."
On the final, he added: "It's brilliant to get there, brilliant to be a part of. We will enjoy this and then make sure we prepare."
World Cup-winning coach from 2005 Sir Clive Woodward said: "That was totally complete. They strangled the All Blacks to death, not just the first two minutes, but the whole game. The physicality, 1-15, was fantastic. It was huge and totally deserved. They absolutely smashed them."