England's most deprived areas named as Jaywick and Blackpool
26 September 2019, 18:24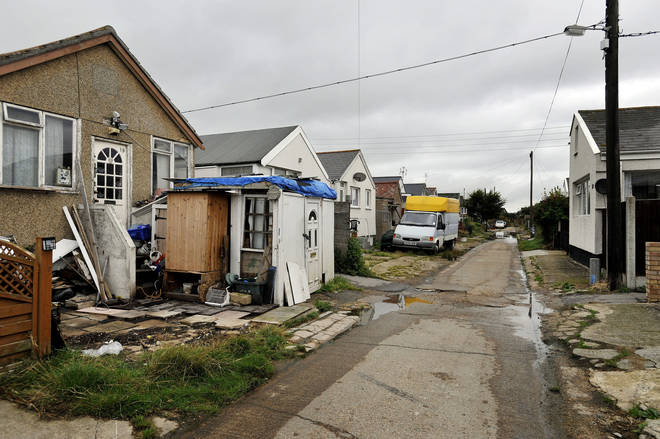 Eight of the 10 most deprived neighbourhoods in England are in Blackpool, and Jaywick in Essex has come top of the list for the third time, according to the latest data.
The seaside village of Jaywick, in Essex, once a bustling coastal getaway for holidaymakers, has been named the most deprived area overall for the third time since 2010.
Dan Casey, councillor for Jaywick Sands, said: "I am not happy about it and there is nothing positive about it.
"I love the people in Jaywick but we needs jobs and investment but we aren't going to get it because no-one will want to invest if they won't get a return.
"If I was looking for a job and had a family to provide for in Jaywick and there were no jobs, it would destroy me.
Among the top 10 individual neighbourhoods for deprivation, Blackpool had eight of them. They include people living on estates just behind its Promenade.
Paul Smith from the group Blackpool Pride of Place Partnership said: "We have set out a vision for Blackpool in 2030 that seeks to resolve the town's housing problems, educational outcomes and health challenges with long-term sustainable change.
"While we welcome funding such as the recently announced Stronger Towns Fund or Future High Streets Fund, what Blackpool really needs is a long-term strategic relationship with central government to solve the unique problems that have led to deprivation on this scale."
Middlesbrough had the largest share of the most deprived areas.
The tenth most deprived neighbourhood was Anfield in Liverpool.
A number of London boroughs have seen decreases in the proportion of their neighbourhoods that are highly deprived, according to the government, particularly in Tower Hamlets and Westminster.
The least deprived area of England is a neighbourhood nestled in the Chiltern Hills near Amersham, Buckinghamshire.
The Ministry of Housing, Communities and Local Government looked at levels of income, employment, education, health and crime as well as housing services and living environment.
In an accompanying report, MHCLG said the study revealed "concentrations of deprivation in large urban conurbations, areas that have historically had large heavy industry manufacturing and/or mining sectors (such as Birmingham, Nottingham, Hartlepool), coastal towns (such as Blackpool or Hastings), and parts of east London".