Environmentalists criticise easyJet's 'irresponsible' new Birmingham-Edinburgh route
19 September 2019, 17:32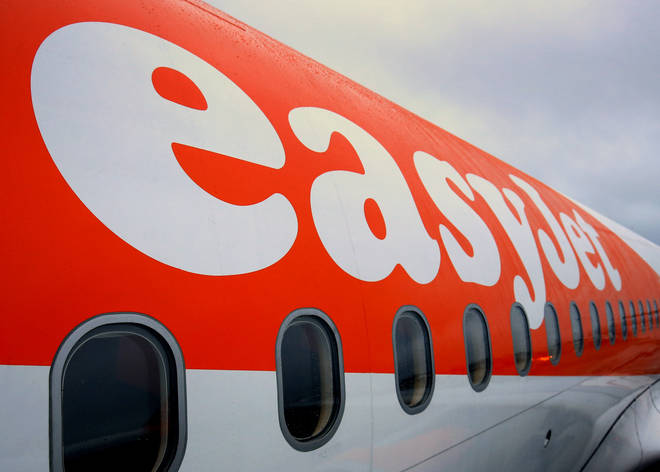 Climate activists have criticised easyJet for its "pointless" plan to launch a new route between Birmingham and Edinburgh next year.
The almost 250-mile (402km) journey will take around 70 minutes from A to B when it launches in March, and is planned to operate year-round with 13 flights a week in competition with a route already established by FlyBe.
It also competes with a driving time of just under six hours, and four-hour rail journeys that cost around £100 for savvy customers, but can also reach much higher.
A roundtrip with Flybe currently costs around £70.
But environmentalists have slammed this new route as "pointless", saying the aviation industry should focus on "fat there to trim" on carbon emissions, rather than creating new domestic routes.
Doug Parr, the chief scientist for Greenpeace UK, told Global's Newsroom via email that easyJet would "waste carbon running pointless flights", and suggested that focus be directed elsewhere.
"There's plenty of fat there to trim," he wrote. "And it urgently needs trimming."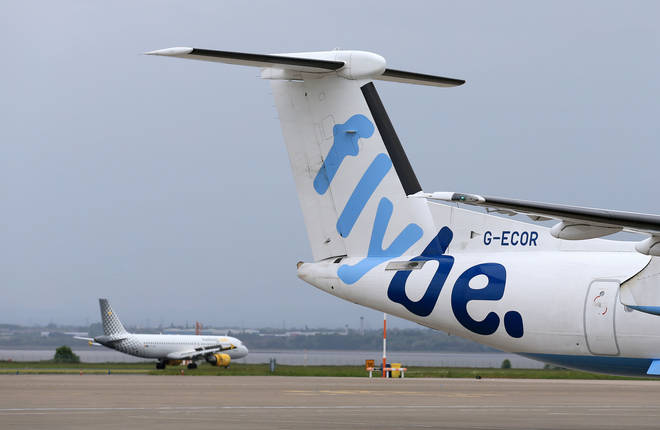 The aviation industry currently contributes to more than 2% of global CO2 emissions, and around 12% of transport emissions.
But while easyJet were found to be one of the best airlines for trying to cut its carbon emissions in a study from the London School of Economics, most airlines were found to be falling short on targets to stay in-line with emissions goals under the Paris Agreement.
The international agreement, adopted in 2015, is part of a plan to keep global warming below 2°C.
Numerous studies have also found that alternative modes of transport — such as rail travel — are much more carbon efficient for short trips.
Using the carbon calculator on Trainline, the flight route between Birmingham and Edinburgh was found to be hugely carbon expensive per passenger in comparison to rail travel.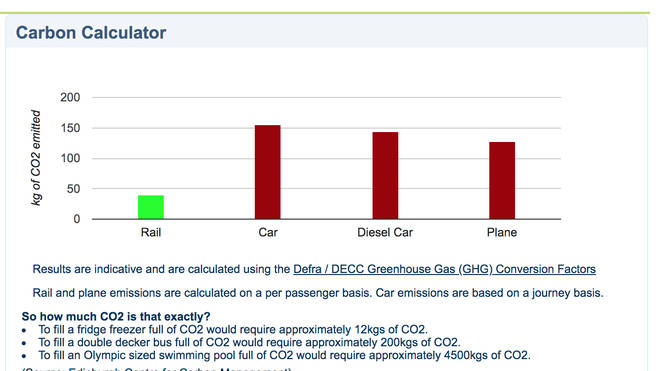 Flight Free, a campaign group calling for people to boycott air travel, told Global's Newsroom that by launching domestic routes, "airlines are making it very difficult for consumers to make the sustainable choice".
It added: "We cannot keep ignoring the long-term damage of aviation for short-term profit and ease.
"Millions of lives have already been negatively affected and this number will only increase without a responsible, swift and dramatic drop in carbon emissions."
In response, easyJet referenced the shorter travelling time to Global's Newsroom, emphasising a "new connectivity between the two cities".
It added that it was already taking action on its contribution to climate change, and had reduced its carbon emissions by more than 32% since 2000, with a goal of reducing this further.
The company said: "We have modern, fuel efficient planes; we fly in ways to avoid unnecessary use of fuel; and we fly planes full of passengers. All these things help to reduce carbon emissions.
"For the longer term, we are also working with partners on new technologies to radically reduce the carbon footprint of flying.
"This includes with Wright Electric, which is working to produce an all-electric plane for short haul flights."