Two sets of triplets and a set of twins all join the same class on first day of school
18 September 2019, 09:45
Two sets of triplets and a set of twins have started at the same school, and now outnumber the "singletons" in their class.
In what sounds like a teacher's worst nightmare, two sets of triplets and a set of twins have all started school in the same class.
4 year old boys Kuzey, Koray and Iyaz are now attending their village primary school in Danbury, Essex.
Two of them are identical, and they are in the same class as a set of girl triplets, plus a set of twins.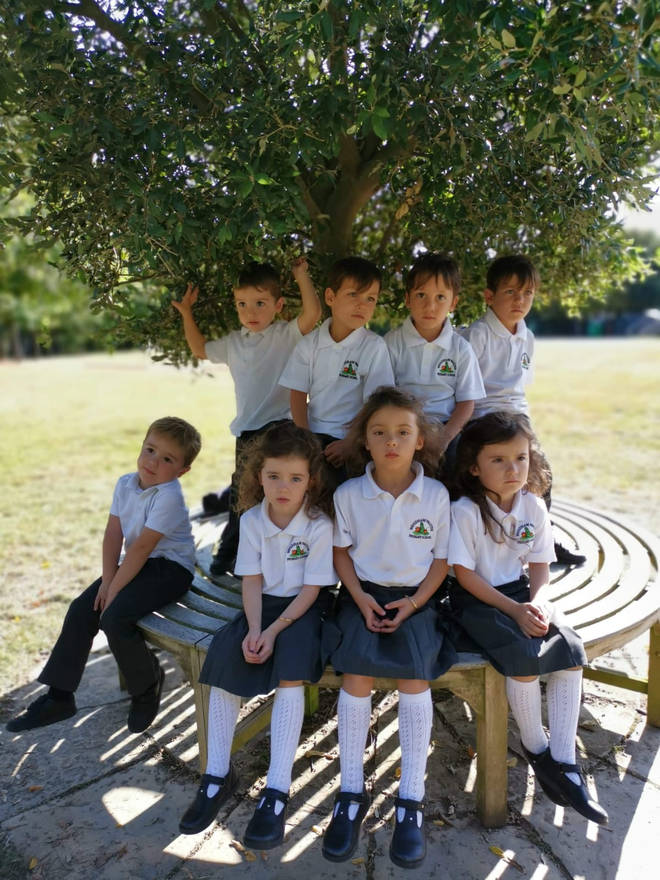 It's thought this could be the first time the multiples outnumber the singletons in a classroom.
The class only has 14 pupils, with around 100 children in the whole of Woodham Walter Primary School.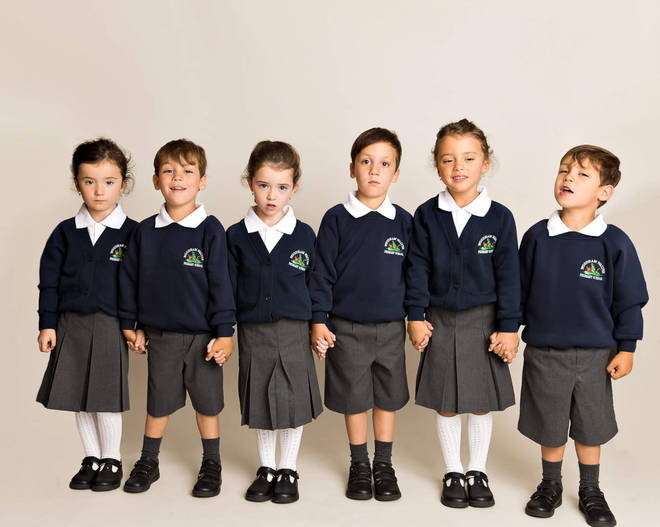 The boy triplets' mum, Claire Cerikci, told Global's Newsroom it's definitely confused people.
"Somebody asked Kuzey, 'Are you Kuzey or are you Koray?'
"And then he said, 'You'll have to guess.'
"And then she asks Sophia, which is one of the girl triplets, 'Do you know who it is?'
"And she said, 'Yeah. But that's you. You have to guess!' "