EU would extend Brexit to make time for a 'general election or a referendum'
9 October 2019, 23:58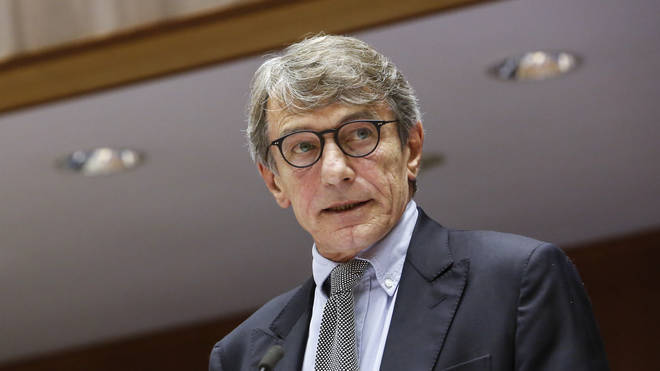 The UK will only get an extension to the Brexit deadline if it agrees to hold a general election or second referendum on its membership of the bloc.
President of the European Parliament David Sassoli made comments which angered Brexit supporting MEPs on Wednesday.
Speaking at an EU session on 'Preparation for the European Council meeting of 17 and 18 October'  Mr Sassoli said he had a "fruitful discussion" with Speaker of the House of Commons John Bercow.
He said the pair discussed his view that any request from British institutions to extend the deadline should allow the British people to give its views, be it a second referendum, or a General Election.
He said he and Speaker Bercow were on the same wavelength regarding the role of both Parliaments in managing Brexit.
In a press release, Mr Sassoli reiterated: "The European Parliament would support a request from the UK government to extend the withdrawal period in order to have time for a general election or a referendum."
Mr Sassoli said"John Bercow and I fully agreed on the important role that our parliaments play in the Brexit process. There is also a common awareness that a disorderly exit of the United Kingdom from the European Union would be against the interests of British and European citizens."
Brexit Party leader Nigel Farage used social media to brand the meeting between Speaker John Bercow and his EU counterpart as "disgraceful."
Here in Brussels, new Europarl President David Sassoli confirms a meeting with John Bercow in which they agreed to work to prevent a clean break Brexit.

What right does the Speaker have to do this? Disgraceful!

— Nigel Farage (@Nigel_Farage) October 9, 2019
Belinda de Lucy the MEP for the South East of England said: "Let me make this very clear Mr Sassoli, you have no right to go and speak with the UK Speaker and have conversations that are directly interfering into our domestic politics.
"It exposes your intentions to intervene at all levels to stop Brexit. It is immoral. Shame on you."