Ex-footballer Paul Gascoigne kissed woman on lips 'to protect her'
15 October 2019, 13:43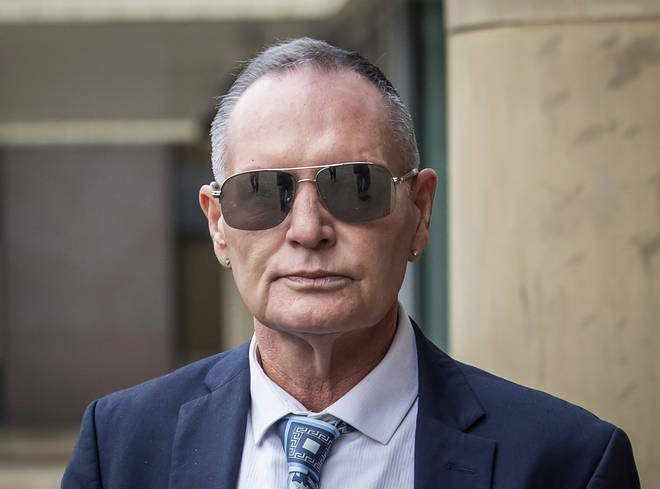 The second day of the former footballer's trial is underway, where he is accused of sexual assault after a passenger on a train said he gave her a sloppy, drunken kiss in August last year.
Teesside Crown Court heard Paul Gascoigne say he kissed a woman on the lips because he wanted to "protect" her after hearing a fellow train passenger make fun of her weight.
He said the insult towards the woman came after someone suggested she have "a selfie with Gazza", at which point he overheard someone say: "You don't want a photo with her, she's fat and ugly."
Gascoigne said his instinct was to "automatically protect" anyone who is teased about their weight, telling the court how he was called a "fat b******" when he was a player and that his children and nephews have also been called fat.
He told the jury he had suffered from bulimia and would train wearing a black bin liner to help him lose weight.
Gascoigne, who told the court he did not have his false teeth in at the time of the incident, added: "Automatically I went and sat next to her and said, 'look, you're not fat and ugly, you're beautiful inside'."
His voice broke as he described the "peck on the lips" to jurors.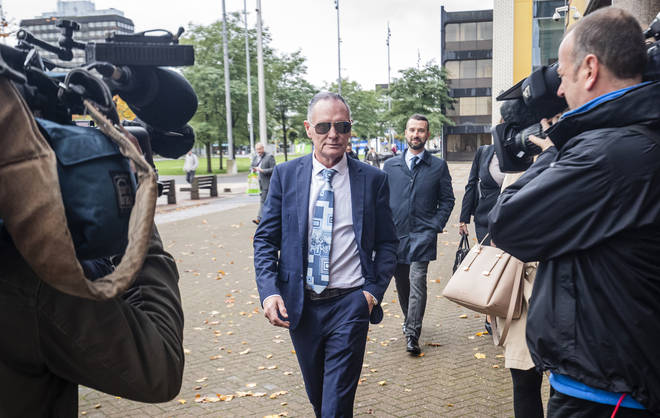 When asked by the prosecution why he did not apologise to the woman in his police interview, the ex-Tottenham midfielder said she "didn't seem that bothered" and had told another passenger "she was fine".
In his opening of the trial, prosecutor William Mousley QC said: "This case concerns a brief but unpleasant assault with sexual overtones on a train by a drunken male stranger in his 50s.
"He put his hands on her cheeks and kissed her forcibly and sloppily on the lips."
Gascoigne denies a charge of sexual assault by touching, and said he did not regard the kiss as sexual harassment.
He denied trying to embarrass or humiliate the woman, whom he estimated to be around 20 years younger than him, saying: "She had already been humiliated."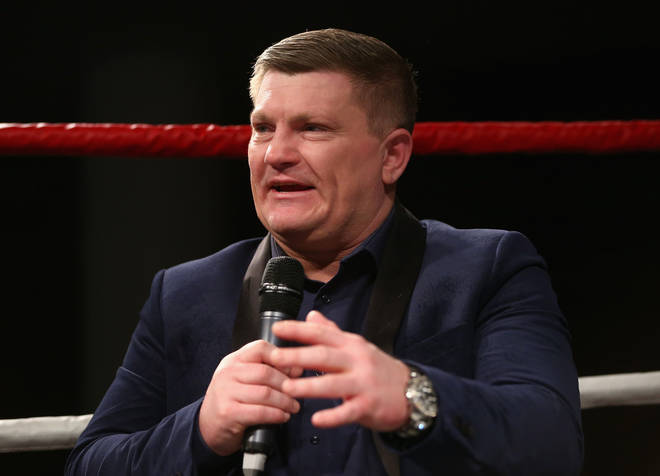 The jury was also shown a series of photos described as showing Gascoigne kissing or being kissed by celebrities including the likes of Wayne Rooney, Russell Brand and Princess Diana.
The prosecution said none of the supplied images showed him kissing women in the way he kissed the complainant, to which Gascoigne interjected: "Not in these ones, no."
When told he had kissed the woman "in circumstances that any reasonable person would describe as sexual", Gascoigne said: "There was no sexual intent."
After giving evidence, which took just under an hour, Gascoigne listened to a character reference provided by friend and former boxer Ricky Hatton.
Hatton said Gascoigne was "larger than life" and a "lively, bubbly person" who would often greet him with a hug and a kiss on the cheek.
The trial continues.