Teachers to grade pupils under new exam rules issued following Covid-19 outbreak
20 March 2020, 15:06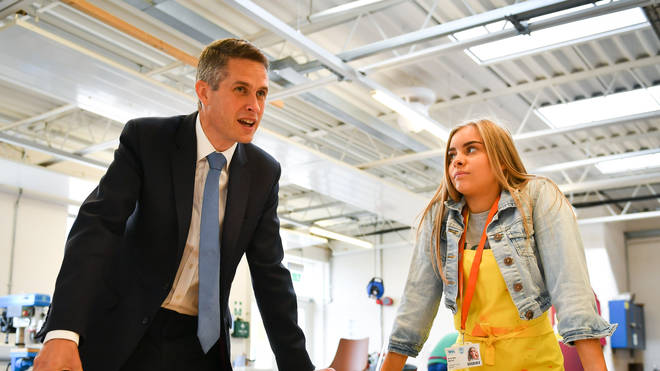 Teachers will be asked to grade their own pupils under new exam rules issued due to the coronavirus crisis, the Department for Education has announced.
The new guidance published by the government this afternoon responds to mounting student concern over how they will get college and university places after all GCSEs and A Levels were cancelled following the Covid-19 outbreak.
Exam regulator Ofqual, and boards such as AQA and Edexcel, will ask teachers to submit judgments about the grades they think their students would have received if exams had gone ahead.
The Department for Education said that this year's A-level and GCSE grades will be "indistinguishable from those provided in other years" and that work would ensure pupils "do not face a systematic disadvantage as a consequence of these extraordinary circumstances".
Teachers will have to take into account "a range of evidence and data", such as mock exam results and coursework to provide "a best assessment" of the student's attainment. 
This will be combined with information from "other relevant data", such as pupils' previous attainment, to calculate their grades.
If the pupils dislike the grade, they will get to sit an exam at the "earliest reasonable opportunity" when schools reopen, or in the summer of 2021.
The government said it recognises that some students may feel disappointed that they have not been able to sit their exams.
Education Secretary Gavin Williamson said: "Cancelling exams is something no Education Secretary would ever want to do, however these are extraordinary times and this measure is a vital but unprecedented step in the country's efforts to stop the spread of coronavirus.
"I have asked exam boards to work closely with the teachers who know their pupils best to ensure their hard work and dedication is rewarded and fairly recognised."