Extinction Rebellion protester dressed as Boris Johnson scales Big Ben bare-handed
18 October 2019, 15:56
A protester dressed as Boris Johnson has climbed scaffolding around the Elizabeth Tower which houses Big Ben.
Tree surgeon Ben Atkinson, 43, embarked on a solo climb of Big Ben and hung Extinction Rebellion banners to "highlight Government inaction on the Climate and Ecological Emergency", according to Extinction Rebellion.
Police closed off Westminster Bridge and large numbers of police were at the scene this afternoon. He was in custody after evading police for more than three hours and was detained at around 6.45pm.
The protester draped two signs from Big Ben. One bore the Extinction Rebellion logo and the words "No pride on a dead planet". The other read: "Citizens Assembly".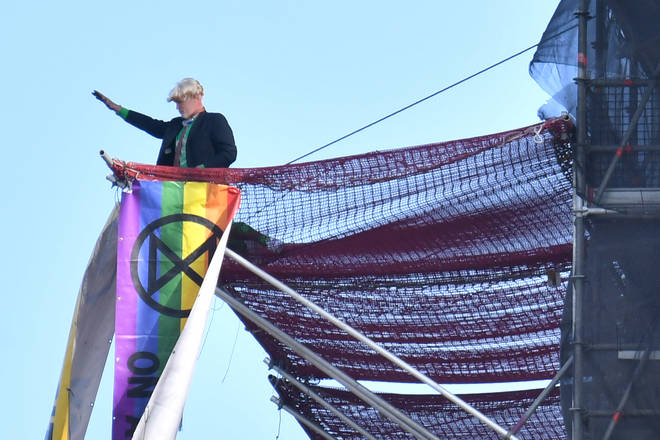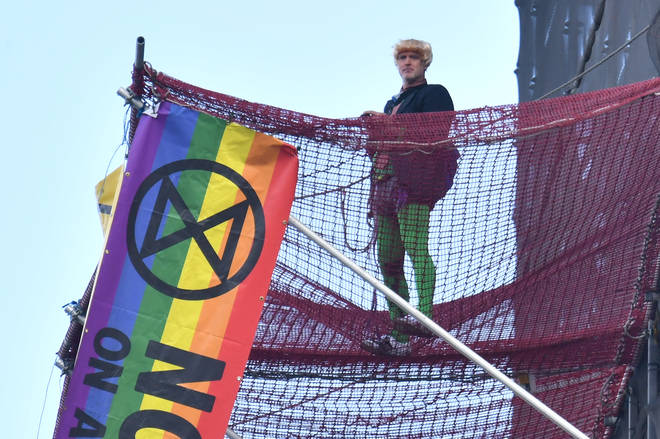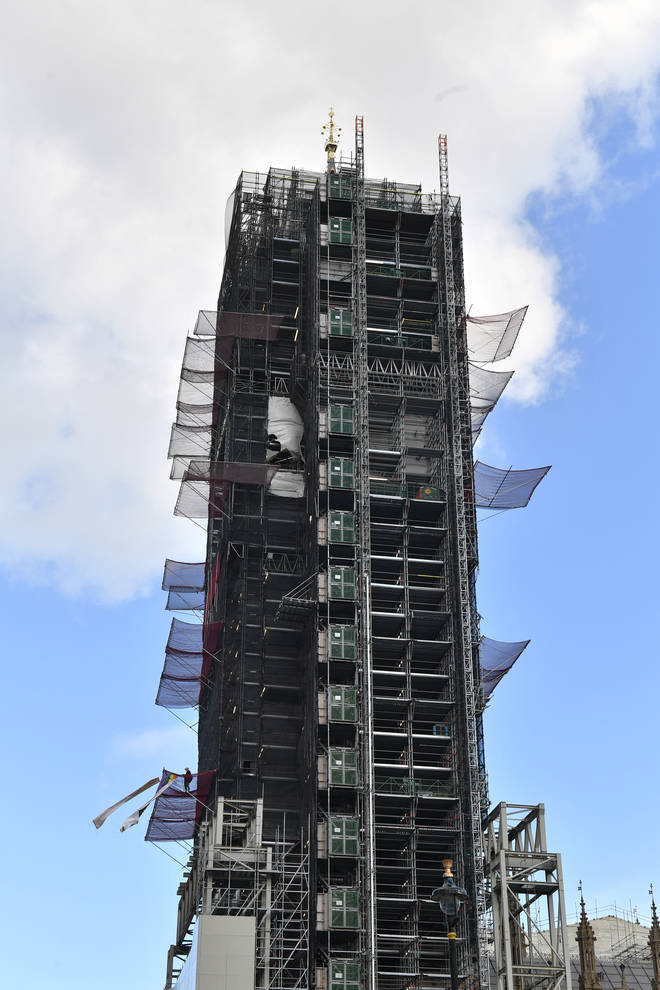 Ben Atkinson posted on Facebook before his stunt: "Gone and done it.... Extinction Rebellion. Here to stay. We got the declaration of climate emergency Last time.
"Now perhaps, please Boris, you're struggling to navigate Brexit let alone work our way out of the sixth mass extinction event. Please. Pretty please.... let's get on with the citizens assembly. Thank's Boris.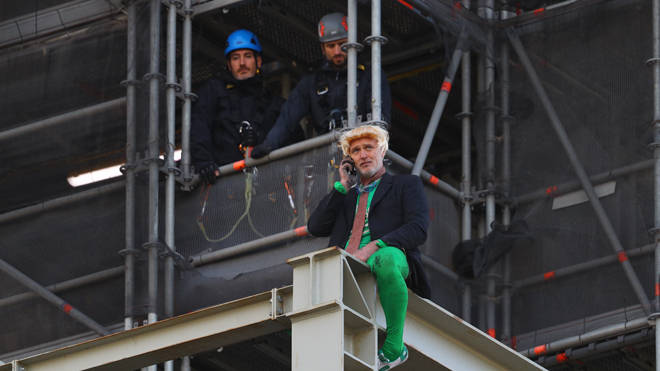 "I know somewhere in there you have compassionate feelings towards something other then your career. You've got Premiership. Now you've got a chance to do something that could last for centuries.
"A legacy of being the man that turned it all around. Dare you. Oh, and thanks Greta. I heard you calling."
Police said today that 1768 people had been arrested since the start of Extinction Rebellion's protests in London.
29 were arrested after a protest which caused Oxford Circus to grind to a halt earlier today.
Police cleared protesters from the busy junction after they set up a wooden pyramid tripod in the middle of the crossing.
In a post on Twitter, the climate change group said they were targeting Oxford Circus as it was a "hub of luxury good for the wealthiest in the world."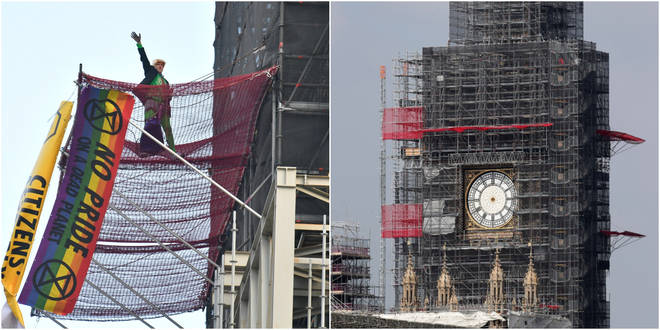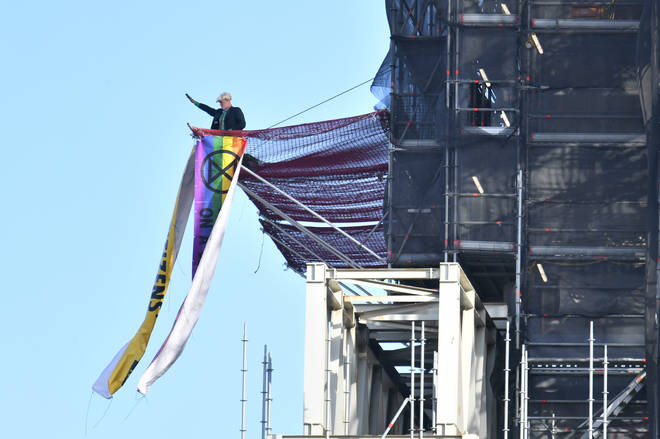 They said fashion is responsible for "more emissions than shippings & aviation combined" and "1.5 trillion litres of water" go into making clothes.
Police deployed a cherry picker to clear them from their perch.
Yesterday the group faced a backlash after protesters tried to halt Tube trains at Canning Town. In angry scenes, the protesters were roughed up by commuters who dragged them from the roof of a train.
In a statement Extinction Rebellion said: "Today marks the end of London's part in this phase of the International Rebellion.
"The International Rebellion has attracted attention from across the globe, and the Climate and Ecological Emergency is under the spotlight like never before.
"To everyone in the movement, let's take this moment to ground ourselves, sow the seeds for whatever is to come and take our experience back to the towns and cities in which we live. We also invite you to pause and take care of yourselves after the 12 day rollercoaster on which we have all been.
"To Londoners, we are sorry for disrupting you. We don't do this out of malice, we do it because we are scared and we care. For many of us, this is our home, and we love it too."
This story is being updated