Masks off: TfL announces end of face coverings on Tube from Thursday
23 February 2022, 11:22 | Updated: 23 February 2022, 13:26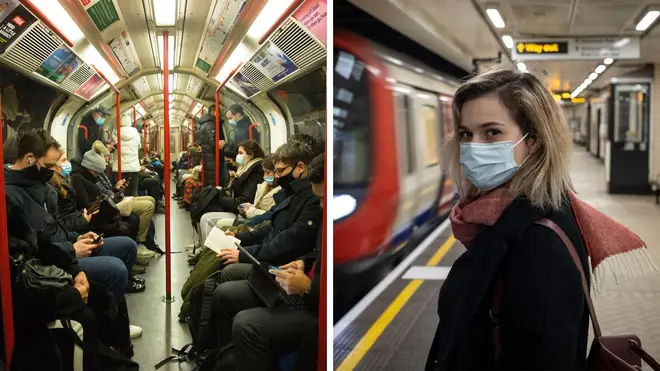 Face masks will no longer be needed on the London Underground, Transport for London (TfL) has announced.
The change in rules also applies to buses and trains in London, following a drop in infection rates in the capital, while the Government separately pushes forward with its living with Covid plans.
Despite the changes, TfL said it still strongly encouraged customers to wear face coverings to drive down transmission and keep everyone as safe as possible.
It comes days after the Government extended its funding for the body until February 25 but TfL has said the changes were not related to funding.
Lilli Matson, Chief Safety, Health and Environment Officer for TfL, said: "Transport is an essential element of London's recovery from the pandemic.
"We have seen increasing numbers of customers return to our network as they begin to return to offices and workplaces, as well as to bars, theatres, restaurants and other cultural venues.
"That return is due in part to the confidence that Londoners have in our ongoing work to ensure that the transport network is clean, reliable and safe.   
Read more: Truss tells English teams to boycott Champions League final over Russia crisis
Read more: Sabre-rattling Putin praises Russian troops and boasts of hypersonic missiles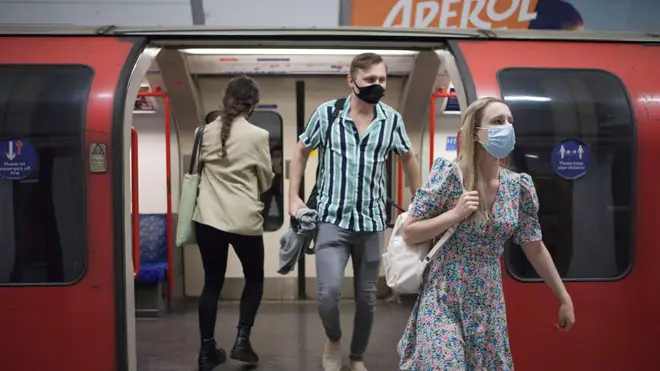 "Following the Government's decision to lift coronavirus restrictions and the falling infection rates in London, we will be removing the condition of carriage that requires customers to wear face coverings from 24 February, but will continue to strongly recommend that customers and staff wear them as they are proven to reduce the risk of transmission and we know they provide confidence to people using public transport.
"All customers should be assured that the public transport network is as safe as other similar settings, and that independent testing has found no trace of coronavirus on our network since September 2020.
"We look forward to continuing to welcome customers back to our network as we help London and the economy recover."
Use of public transport in recent weeks has grown to around 60 per cent of pre-pandemic levels, with around 2.2-2.5 million journeys per weekday on the Tube last week.
Meanwhile, weekday bus ridership is at around 4.5 million journeys a day, which is about 75 per cent of pre-pandemic levels.
The Government originally scrapped the requirement for people in England to wear face coverings on public transport on January 27 but TfL kept the rule in place across its services.
Following Boris Johnson's announcement of his 'living with Covid plan' on Monday, Mayor of London Sadiq Khan said: "Face coverings remain a simple, effective measure to give Londoners confidence to travel.
"With the Government dropping all legal Covid restrictions, it's expected that face coverings will no longer be a condition of carriage on TfL, but recommended."