Hundreds of people attend vigil for aspiring sprinter stabbed to death at Tube station
26 September 2019, 21:35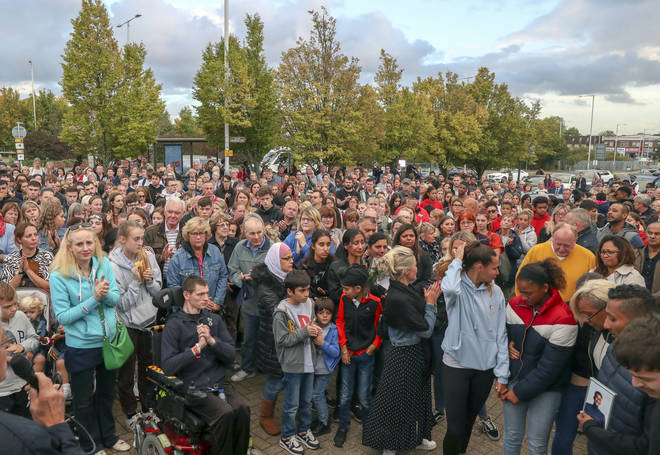 Hundreds of people attended a vigil for an aspiring athlete killed at a London Underground station, where the victim's father spoke to say he is "so proud" of his son.
Tashan Daniel, 20, was stabbed to death at Hillingdon station as he made his way to an Arsenal match on Tuesday.
The young 200m sprinter, who celebrated his birthday at the weekend, was given the football tickets as a present.
His father, Chandima Daniel, was supported by friends and family at a vigil in his son's memory, which was attended by hundreds of people who laid floral tributes.
During a prayer, Mr Daniel lifted a photo of his son in the air.
"It's about bringing the community together and stopping this nonsense," he told tearful crowds.
"This is an amazing turnout, it really is, I don't know what to say really. It's just unbelievable."
"I'm still in a state of shock about what happened, it's been a rollercoaster of emotions at the moment," he added.
"I'm hearing wonderful things about my son, a great, great person, but I'm hearing on a daily basis amazing things about him.
"I am so proud to be his father."
Mr Daniel urged the crowds of people to hug each other at the vigil held at Hillingdon station on Thursday evening.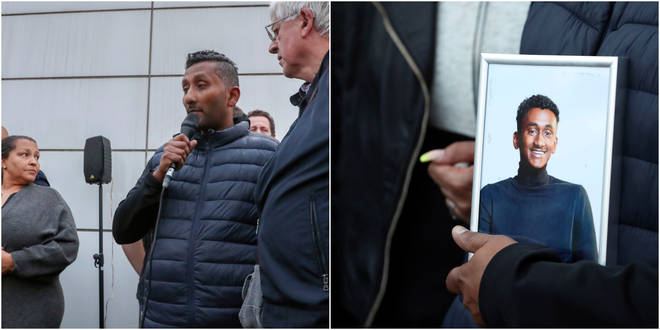 The large group sang Amazing Grace and many of the vigil's attendees wore hoodies for Hillingdon Athletics Club, where Tashan trained as a sprinter.
Tashan's coach paid tribute to a "perfect human being" who hoped to become a sprinter for Great Britain.
Calling him "hilarious" and praising his humour, Josh Swaray began coaching Mr Daniel as part of the Hillingdon Athletics Club in 2018.
"Every time Tashan competed he was running faster times, every single time," Mr Swaray told the PA news agency.
"As an athlete that is all we hope for but it doesn't work like that.
"He was just that gifted, he was just that talented. He knew it, I knew it, everyone around us knew.
"I'd have people come up to me at competitions asking how I got him to do that, because he was just that good."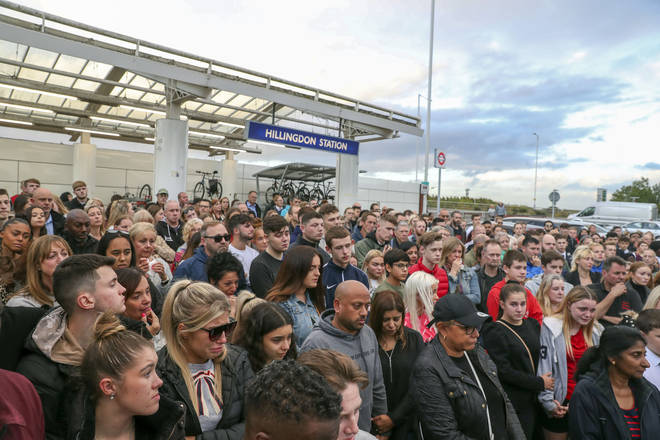 Tashan Daniel quit his job as a photographer in a studio to train as an athlete full-time and competed in March this year.
Chaka Maillet, who trained alongside Mr Daniel, called the 20-year-old's death "chilling".
"We were training with him on Monday and I saw him before he left, we always said bye," he said.
"And the next day he's gone, so it's affected us a lot.
"We're talking about Tashan - someone who was not affiliated in any way with all this street nonsense, any violence in London, he's not that kind of person."