Father of Harry Dunn: I won't grieve until Anne Sacoolas faces justice
27 February 2020, 11:03
The father and step-mother of an Oxfordshire teenager who was killed in a road crash last year have told LBC the woman who did it has robbed them of their ability to grieve.
In August 2019, Harry Dunn, 19, died after his motorbike was involved in a crash with a car being driven on the wrong side of the road outside RAF Croughton airbase in Northamptonshire.
The car was being driven by Anne Sacoolas – the wife of a US diplomat who was granted diplomatic immunity and returned to America after the crash.
The 42-year-old has been charged by the Crown Prosecution Service of causing death by dangerous driving, but has not yet agreed to return to the UK to stand trial.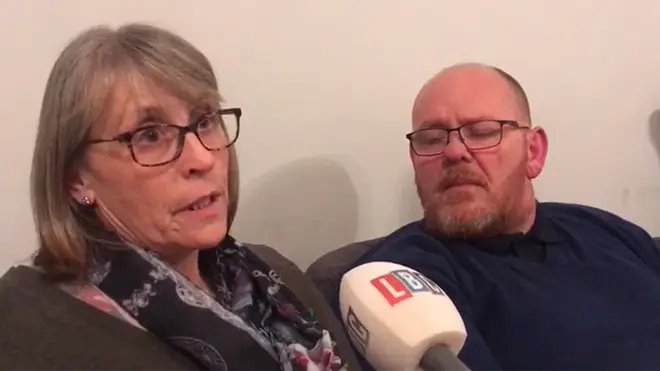 In an interview with LBC, Harry's father Tim Dunn told how taxing the ongoing row between the US and UK governments over bringing Sacoolas to justice has been.
"I had my first counselling a couple of weeks ago, and she said I haven't started grieving yet," he said.
"So six months on I haven't grieved. I've had a couple of times where I've broken down crying, or been angry.
"I tried to explain to her that I've been lucky in my life. I still have both my parents – and my grandparents only died recently – so I've not really suffered a major loss like with Harry, so I've got nothing to compare it to.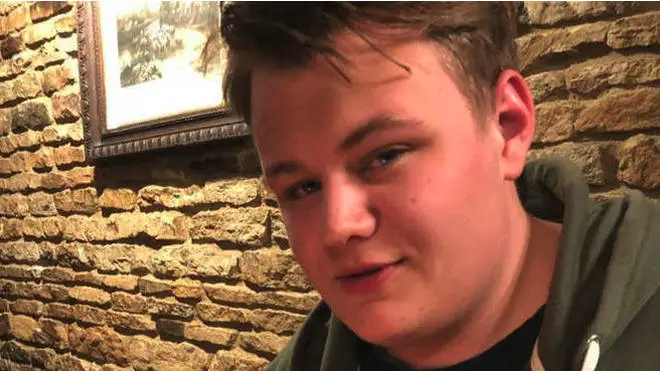 "We want Anne Sacoolas back. We believe that she must come back and face the justice system – the extradition is there. The charge has been placed. The lady has admitted doing wrong.
"We're still battling the government, the police, the Americans – you know we are really full on in this campaign now.
"We need answers from everybody. For the next six months I want those questions answered – and I want our government to step up, say how it happened, and help us get Anne Sacoolas back."
Harry's Step-mother, and Tim's wife Tracey, added how hard it's been to keep up the fight: "It's tiring and we need to be able to grieve. If this goes beyond the year anniversary of his death… I don't know where we'll be at.
"It's totally draining and it's having an effect on our mental health.
"They have to come and tell us the answers – who made the decisions – why they made those decisions – and also to look at those decisions and maybe change their procedures in some way.
"For us it's a simple case of right and wrong. Because it isn't right. What's gone on is wrong. Totally."
Through tears – Tim promised he would not be giving up on his campaign to get Sacoolas to return to the UK to face her charge.
"For the next six months I want those questions answered – and I want our government to step up, say how it happened, and help us get Anne Sacoolas back," she said.
"We're not gonna let this go quiet and just slip away. Because this can't happen to anybody else.
"Our family will never be the same again now. "It doesn't matter who you are. You can't kill somebody and get away with it and just leave."
"In another six month's time when it's been a year since his death I want some solid answers. I want Anne Sacoolas here – or I want the government to tell us how they're going to get Anne Sacoolas here."