Fire breaks out at Wood Green Vue Cinema days after Blue Story row
30 November 2019, 14:09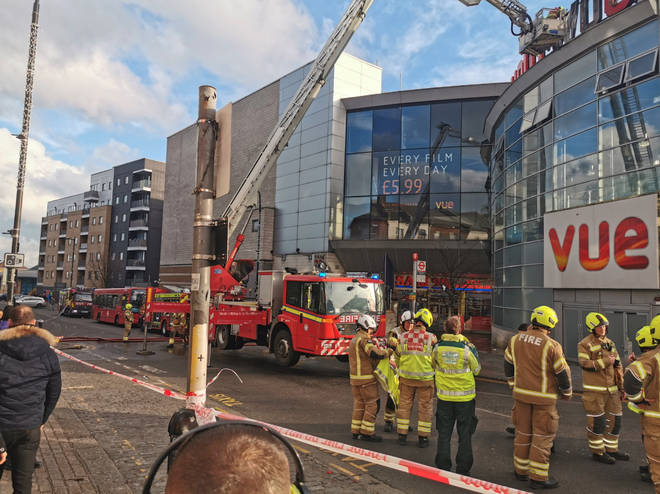 A large fire has broken out at a Vue cinema in Wood Green in north London.
Video footage shared on Twitter show the fire brigade present as smoke and flames billowed from the Hollywood sign on the roof of the building.
One social media user reported that buses and vehicles are being forced to turn around as a road is blocked.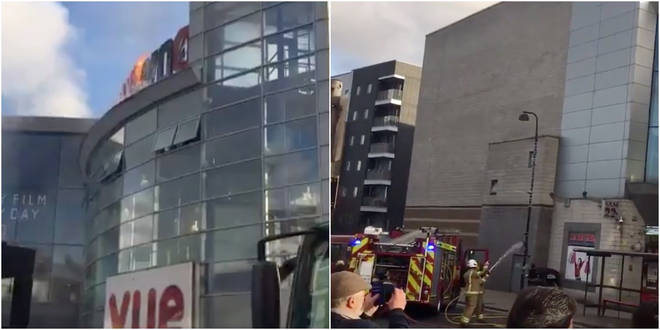 The cinema is located on Hollywood Green, High Road in Wood Green.
In a statement, Vue Cinema said: "There has been a small fire in the Hollywood sign on the outside of the building containing the Vue cinema in Wood Green.
"The fire, which started around 2pm, has been extinguished. All customers and staff have been evacuated safely and there are no reported injuries."
The incident comes just days after Vue cinemas were caught in a major row after they pulled controversial gang film Blue Story from screens following a series of violent incidents.
The film was withdrawn from Vue after seven police officers were injured in a disturbance at Star City in Birmingham, where there were reports of youths with machetes.
The Vue cinema jn Wood Green is on fire. Seems to be the roof / Hollywood sign. Fire Brigade seem to have it under control. Junction with Lordship Lane blocked off, buses & other vehicles turning around. pic.twitter.com/6AJzt0LRnb

— Anton Shelupanov FRSA (@antonsh) November 30, 2019