First same-sex Northern Ireland marriages to take place by Valentine's Day 2020
21 October 2019, 21:38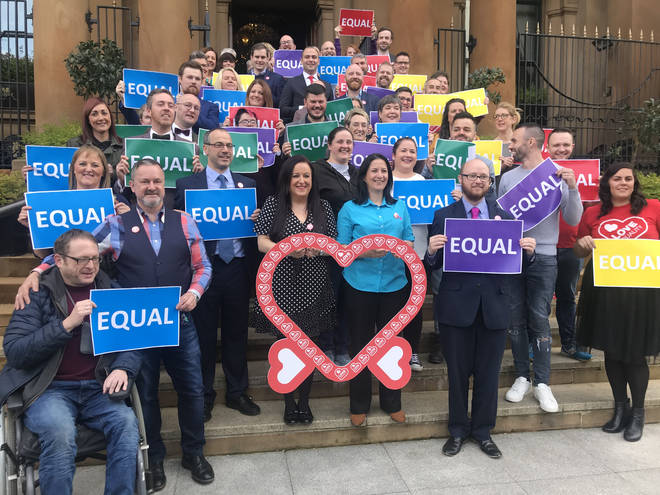 New legislation in Northern Ireland means same-sex marriages should take place by January and February next year.
The first same-sex marriages in Northern Ireland are likely to take place by Valentine's Day 2020, the Secretary of State has said.
The new legislation comes as campaigners hail an imminent change to abortion law, meaning that abortion will be decriminalised in Northern Ireland.
Regulations on same-sex marriage and opposite-sex civil partnerships are set to be made no later than January 13 2020.
Northern Ireland Office sources confirmed that the first marriages and civil partnerships under the new law will take place 28 days later, in the week of Valentine's Day 2020.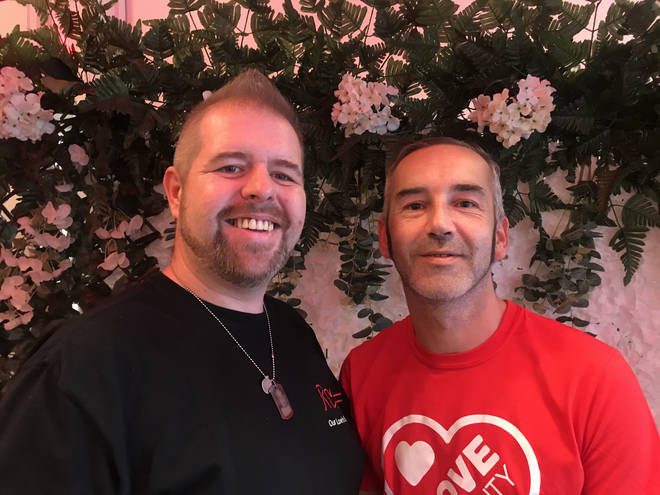 Following a failed attempt by the DUP to revive Stormont to stop the liberalisation of abortion laws, Northern Ireland Secretary of State Julian Smith said the Northern Ireland Assembly "can influence" but was firm that the law has changed.
"We need to be clear that the law from tomorrow has changed across those two areas, and we can, obviously we will hear the views of the Assembly, and we will work with them, but the law, from tomorrow, has changed," he said.
But the change was not met without criticism.
The DUP leader, Arlene Foster, in contrast, lamented a "shameful" day and said her party would examine ways to repeal the legislation. "We will do everything in our conscience to protect the lives of the unborn," she said.
Sinn Féin, the Alliance Party, the Green Party and People Before Profit did not take part in the assembly session, which Alliance leader Naomi Long called a "cynical political stunt".
Some 31 members of the legislative assembly (MLAs) signed a petition to force a recall to discuss a motion to put abortion rights back in the hands of local politicians.
People have expressed their joy at the new legislation on social media as it comes into effect at midnight on Monday.
new laws in Northern Ireland legalising abortion and same-sex marriage come into force at midnight tonight !!

THIS IS HISTORIC AND WILL CHANGE SO MANY LIVES 🥺💖

🌈🌈🌈🌈🌈🌈🌈🌈🌈🌈

— Eve Cornwell (@Evecornwell) October 21, 2019
It's a historic day for Northern Ireland.

New laws legalising abortion and same-sex marriage come into force at midnight tonight.

NI currently has one of the most restrictive abortion bans in the world and is the only part of the UK or Ireland where LGBT couples can't marry

— Siobhán Fenton (@SiobhanFenton) October 21, 2019