'Fit and healthy' NHS nurse dies two weeks after being diagnosed with coronavirus
3 April 2020, 09:13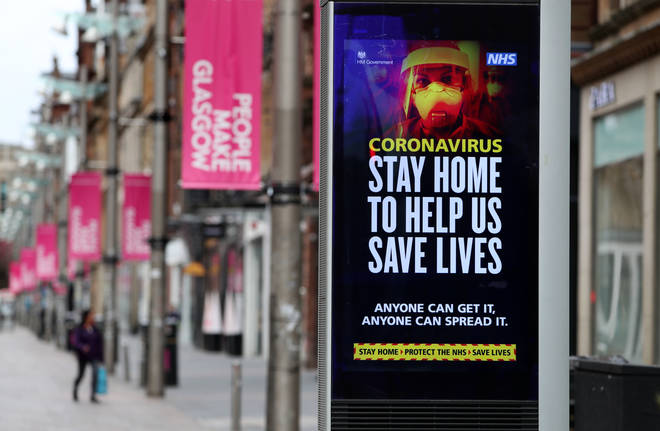 A 'fit and healthy' nurse has become the sixth NHS medic to die after contracting coronavirus, her devastated friends have confirmed.
Areema Nasreen, 36 ,was being treated for coronavirus in the intensive care unit at Walsall Manor Hospital in the West Midlands, where she also works.
The mother-of-three was said to have been on annual leave when she started showing symptoms and was not believed to have got infected at work.
Read more: What is the government's new 'five pillar' coronavirus testing strategy?
Her friend Rubi Aktar announced the sad news on Facebook and said: "She was the most loveliest, genuine person you could ever meet, she went above and beyond for everyone she met.
For all the latest news on coronavirus, follow our live blog
"I'm so grateful that I had the honour to call her my best friend, she saw me at my best and my worst and accepted my every flaw. I am so broken that words can't explain.
"I can't believe I will not see your smile again.
"You made me the nurse that I am today, with your support, motivation and inspiration I am the nurse that I am today and I hope I can do you proud Areema.
"I love you so much and I will never forget you. You had so much to live for, I am sorry you didn't get to see your kids grow up and I'm sorry that you didn't get to complete your career".
READ MORE: Prince Charles formally opens NHS Nightingale London by video-link
READ MORE: Spain's coronavirus death toll jumps by 932 in a day to 10,935
READ MORE: UK sending coronavirus tests to Germany as results come back quicker
Her 22-year-old sister Kazeem Nasreen, who works at the same hospital as a healthcare assistant, previously told Sky News her sibling could have picked up the virus "virtually anywhere" and urged people to take it more "seriously".
Health Secretary Matt Hancock said: "I pay tribute to the NHS staff who've died serving the NHS, serving the nation.
"It shows the incredible bravery of every member of the NHS who goes into work knowing that these dangers are there.
"I think it is a testament to every doctor and nurse and paramedic and other health professional who is working in the NHS in these difficult times.
"And I think the whole nation is grateful."
West Midlands Mayor Andy Street tweeted: "Such tragic news this morning, my heart goes out to Areema's family and three children.
"Frontline workers across the West Midlands are risking their lives day after day to protect us, the least we can do to help them is follow Government advice."