Christmas getaway chaos with M23 shut near Gatwick as floods hit south of England
20 December 2019, 06:12
Millions of people preparing to get away for their Christmas break were facing road and rail chaos on Friday morning with the motorway near Gatwick under water and over 200 flood alerts in place.
The M23 was closed both ways between Junction 10, Crawley and Junction 11, near Gatwick airport because of flooding, with long delays both ways. It comes as two inches (50mm) of rain fell in just 36 hours.
Swathes of Southern England were hit by flooding and severe disruption after heavy rainfall overnight, with forecasters issuing several yellow weather warnings. Eight million people are due to begin their Christmas travel on Friday.
Three stretches of motorway were hit with heavy delays this morning:
- M6 north J5 Sutton Coldfield to J10A Wolverhampton (delays of 57 minutes)
- M25 clockwise J15 for M4 to J19 Watford (delays of 46 minutes)
- M1 south J16 Northampton West to J6 Watford (delays of 43 minutes)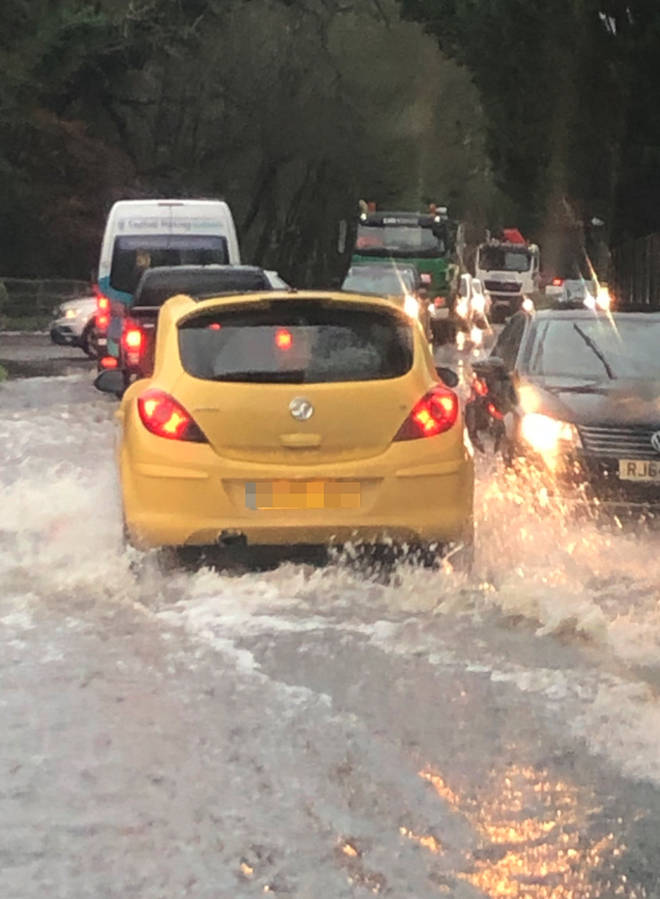 Train companies issued an alert stating that they "strongly advise to not travel" between Brighton and London as flooding in West Sussex blocked the line between Haywards Heath and Three Bridges.
Gatwick Express services were suspended between Brighton and Gatwick Airport on what is the busiest day of the festive period for UK airports.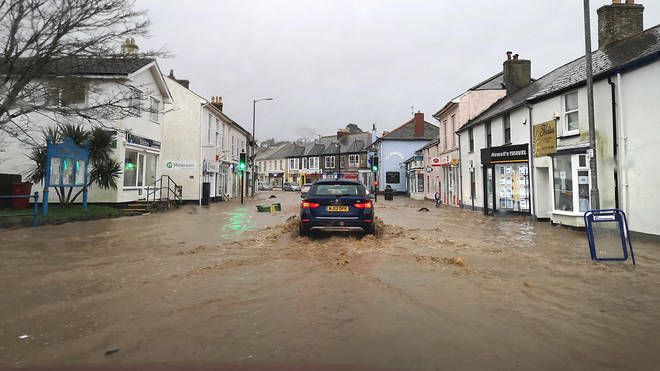 Southern and Thameslink said rail replacement buses have been ordered but warned they are being delayed "due to road conditions".
Downpours also caused disruption to Great Western Railway services between Exeter St Davids and Taunton.
The Met Office has warned some communities may be cut off by flooded roads, and more travel disruption is possible, with warnings remaining in place until midday Friday.
Sussex police warned on Friday morning of "alot of standing water on the roads" and advised drivers to "be careful, slow down and give extra time to get to locations."
Later on Friday, the police warned those who were trapped in their cars to stay put as they could be difficult for emergency services to spot.
If you *are* stuck, please stay in your vehicles. With emergency services vehicles trying to get through the queues, pedestrians are very, very hard to spot in the dark. Stay safe and dry in your cars!

— Sussex Roads Police (@SussexRoadsPol) December 20, 2019
Due to standing water officers from the force closed the M23 in some areas.
Rail operator Thameslink advised customers to "avoid travelling" and to complete their journey later.
⛔ #TLUpdates- We strongly advise to avoid travelling at this time, and complete your journey later if possible.

You may wish to use alternative routes to reach your destination.

— Thameslink (@TLRailUK) December 20, 2019
The village of Cardinham in Cornwall saw 52mm of rainfall over 36 hours while Bastreet Downs got 53.4mm.
Devon and Cornwall Police said downpours had caused localised flooding on Thursday, with a number of roads left impassable. The A30 bypass at Hayle was temporarily closed after officers declared a "major incident" on Thursday.
Social media footage showed several feet of brown water rising against shop doors and windows in the town, which saw 50 homes evacuated due to bad weather.
A spokesperson for Cornwall Council said: "Our advice to residents if you are worried about flooding is to prepare yourselves, put sandbags out and move any valuables from the floor."We would always advise drivers not to attempt to drive through floodwater."
In some areas, the flooding has caused cancellations to train services, with some Southern Rail trains unable to run due to high water levels.
#SNUpdates- Due to heavy rain flooding the railway between Brighton and Haywards Heath all lines are closed.

Services running to and from these stations will be cancelled.

More information to follow.

— Southern (@SouthernRailUK) December 20, 2019
Network Rail have said staff are attempting to resolve the flooding, but in some areas lines are completely closed.
There is flooding in Balcombe Tunnel between Three Bridges & Balcombe. This means the up line to London is currently blocked. Staff are on route to the site now and we'll share further updates as soon as we have them. Follow @SouthernRailUK & @TLRailUK for the latest travel info.

— Network Rail Kent and Sussex (@NetworkRailSE) December 20, 2019
A spokesman for the Met Office said: "There will be some showers around but nowhere near as much rain as today."
He added: "More rain is coming from the south through the night and tomorrow.
"Most of the rain will be in the eastern part, eastern England and Scotland, gradually improving throughout the day.
"It does look as we head into next week that the weather will turn drier."
Cornwall isn't ,we abandoning cars on order if fire brigade ..one minute clear road ,next a tidal wave of flood cones bellowing down it ...I'm wet ...n cold. pic.twitter.com/PKEC52Ra4w

— Nigel (@Racindino) December 19, 2019
Some 42 flood warnings - where flooding is expected - were in place for England on Thursday evening, alongside 189 flood alerts, which warn flooding is possible.
The Environment Agency said it was monitoring the situation and the public were advised to remain vigilant.
Sussex Roads Police confirmed the motorway has now re-opened in both directions.