Floods cause misery as three weeks of rain falls in just 36 hours
26 October 2019, 22:07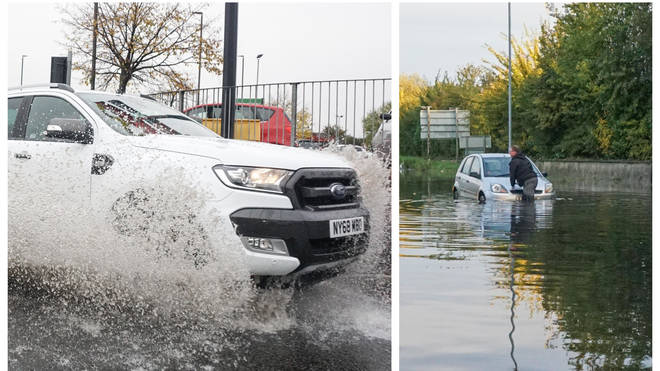 People in Wales and England have needed to be rescued from their cars after torrential rain brought with it huge flooding.
In Garthmyl near Montgomery in Powys, a mother and her child needed to be released from their car by firefighters after it became stuck in the rising waters.
The severe weather also caused the River Usk in Powys to burst its banks, unleashing chaos in the area and damaging homes and businesses.
In Nottinghamshire, another three people were rescued after their car flooded.
The band of wet weather stretched across from Newcastle to the south west, and is expected to leave behind a cold snap in its wake.
The Met Office said much of northern England and the east Midlands were struck by 25 to 60mm of rain in a 30-hour period leading into Saturday.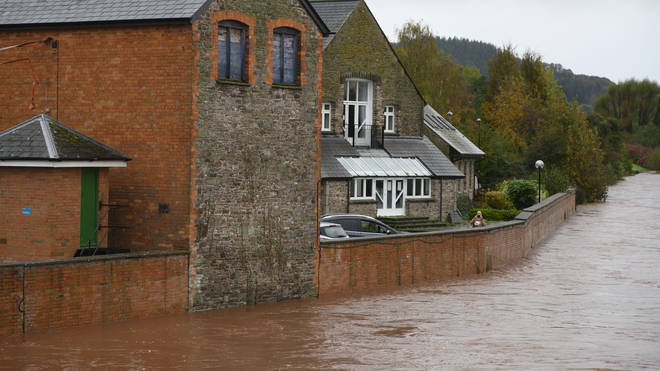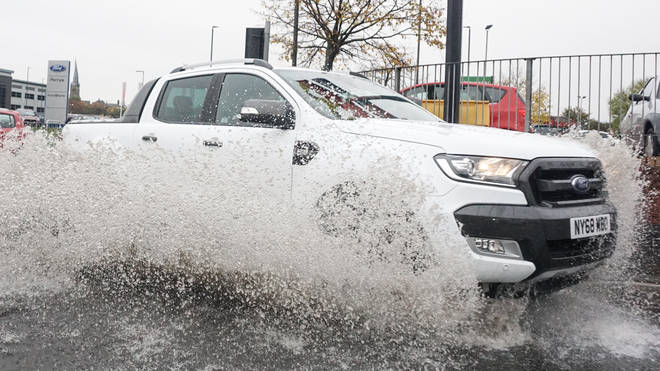 The highest rainfall total of 122 mm was recorded at Libanus in South Wales, while Pershore College near Worcester was hit by 50mm - the most for the Midlands.
The horrendous weather has also meant six football matches had to be cancelled across the UK.
Earlier on Saturday, Championship side Nottingham Forest announced that the club's match against Reading was postponed after heavy rain overnight left large areas of the pitch "unplayable".
In League One, the game between Tranmere Rovers and Doncaster was called off due to a waterlogged pitch as was Lincoln's home match against Bolton Wanderers.
League Two matches between Forest Green and Crewe Alexandra, Macclesfield and Bradford and Grimsby and Cheltenham Town were also postponed.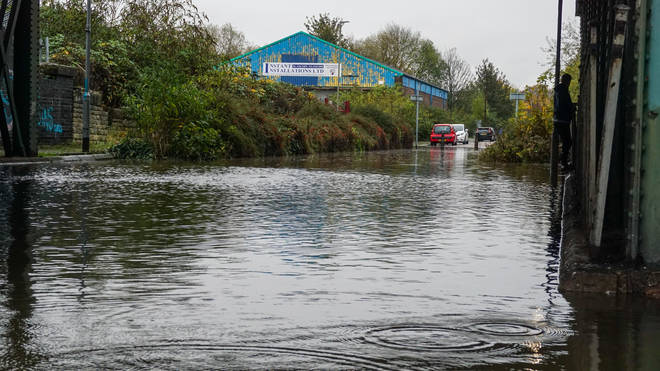 A Met Office amber weather warning for rain covering South Wales expired at 11am on Saturday, while yellow warnings over the rest of Wales, northern England, the Midlands and south west England ended at 3pm.
On Twitter, police in Shrewsbury, Shropshire, shared a video of a flood road and encouraged people to stay indoors and avoid the "horrendous" conditions on the roads.
Elsewhere, people tweeted footage of cars ploughing through flooded roads in Bramhall in Greater Manchester and floodwater Albrighton in Shropshire.
The railway line at Beeston Castle in Cheshire was also flooded on Saturday morning, causing delays to passengers travelling between Crewe and Chester.
The Matlock Bath Illuminations in Derbyshire were cancelled because flood levels were deemed "too dangerous" to allow for boats to parade on the river.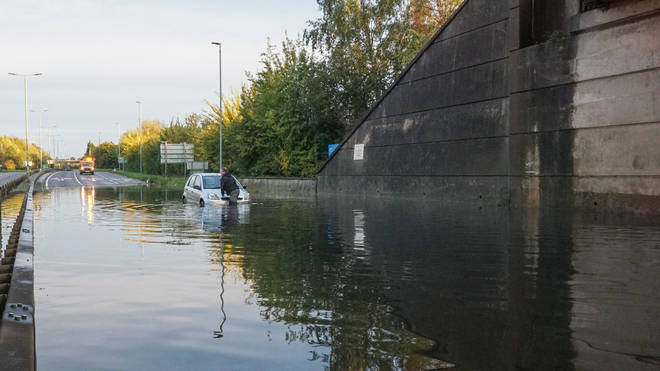 As of 6pm on Saturday, the Environment Agency had issued 79 flood warnings advising people to take immediate action due to flooding, that covered a large swathe of central England.
A further 163 flood alerts, urging the public to prepare for possible flooding, were also put out.
Met Office meteorologist Greg Dewhurst said weather conditions were set to improve as an area of high pressure established itself in the coming days.
This would bring sunny days with cold and frosty nights for Sunday through to Tuesday, he said.
Mr Dewhurst added: "Good news for those who don't want any more rain."