Food insecurity in Scotland is a "constant worry", say campaigners
2 October 2019, 16:32
A Scottish foodbank has said they are "only scratching the surface" of the food insecurity crisis, after new research claims people "go days without eating".
Food insecurity can range from worrying about running out of money, skipping meals or cutting back on food, and should be classed as a 'public health emergency', according to a new report.
The Menu for Change group - which brings together campaigners from the Poverty Alliance, the Child Poverty Action Group in Scotland, Oxfam Scotland and Nourish - carried out what it said was the first in-depth research into food insecurity, and concluded that it causes "considerable" physical and psychological impact it has on health.
The group found that people in Scotland "going days without eating was a strikingly common experience."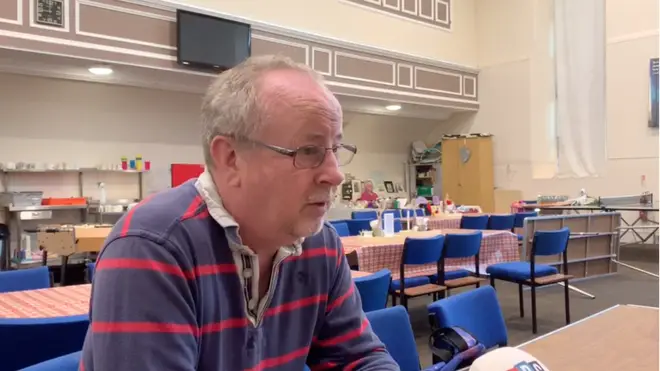 Three quarters of those who took part in the study suffered from some form of mental health issues, with many left feeling suicidal.
Alison from Dundee told researchers: "I felt suicidal more times than I had hot dinners, and that's no joke."
The scale of the problem was echoed by Craig Crosthwaite from North Ayrshire Foodbank, who said that for many people, foodbanks are "not just life changing but a life saver".
"There's mothers telling you that it's just getting the support over the summer when there's no free school meals and actually seeing their children being fed, it can be as simple and impactful as that," he added.
"People say it came at a point in their life when it was crucial, they were unemployed, and we helped them get through that period."
"They tell us us alleviating the food issue means that's one less thing to worry about, so then they can focus on the underlying issue that has led to that food shortage."
He continued: "There's a huge network of agencies and organisations dealing with this but collectively we know that we're just not servicing everything that is required."
"So to be not in a position to be able to meet our contribution gets very worrying because you genuinely know that people are suffering."
Currently, foodbanks across North Ayrshire are dealing with a backlog of orders after stocks went so low they couldn't send out routine foodboxes.
This meant that there was only enough for people in need to receive three days of food to keep them going in recent weeks.
The team explained that there is not enough food to go around, and they are struggling to fill the boxes, with each missing at least six items.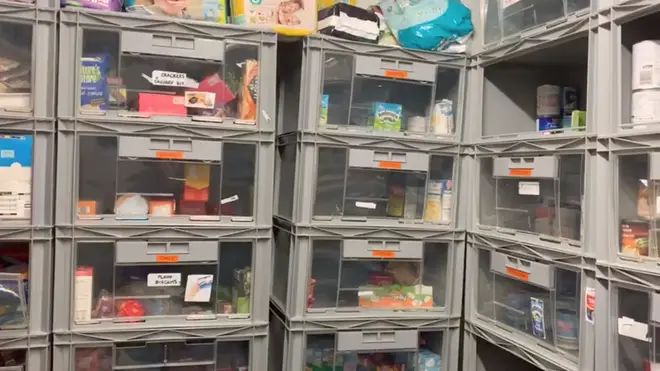 The report found that for many people "a lack of money to buy food is one challenge amongst many" including health issues, homelessness, debt, bereavement or caring responsibilities
It stated: "Hunger, going days without eating, was a strikingly common experience for interviewees in this study.
"Such severe food insecurity was found to affect interviewees' physical health, mental health and overall sense of well-being."
The research also found a "close relationship between financial difficulties, food insecurity and mental health", and found the "precarious nature" of zero-hours contracts and temporary jobs to be a "key driver of food insecurity".
In addition, people moving on to Universal Credit having to wait at least five weeks for a payment, was a "common trigger for severe food insecurity".
Campaigners are now urging the government to make changes to the benefits system and ban "exploitative" zero-hours contracts, and raise the minimum wage to meet the level of the real living wage.
Menu for Change board member John Dickie said: "It is simply unacceptable that in rich, modern-day Scotland people are being forced to turn to food banks because wages and social security are inadequate. The system is being found wanting."
A UK Government spokeswoman said: "Tackling poverty remains a priority for this Government, and 400,000 people have been lifted out of absolute poverty since 2010. We're maintaining a strong welfare safety net, spending £95 billion a year on working-age benefits to help families who need more support.
"Meanwhile, Scotland has significant welfare powers, including the power to top-up existing benefits, pay discretionary payments and create entirely new benefits altogether."