Foreign Office advises against 'all but essential travel' to the US amid Covid-19 pandemic
15 March 2020, 12:03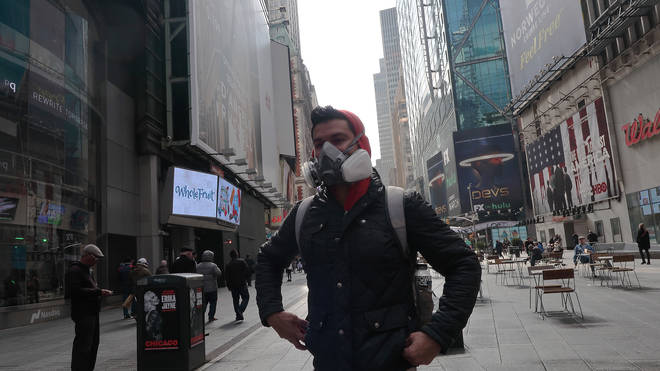 The Foreign Office has advised against "all but essential travel to the US" because of the coronavirus outbreak.
It comes as US President Donald Trump extended his Europe-wide travel ban to include the UK and the Republic of Ireland.
A Foreign Office spokesman said: "We are advising against all but essential travel to the USA following the US government announcement imposing restrictions on travel from the UK (and Ireland) effective from midnight on Monday March 16 EST (4am GMT on Tuesday March 17).
British nationals with journeys planned and citizens already in the US are advised to contact their airlines or tour operators.
Mr Trump has previously exempted the UK and Ireland from the travel ban, which included all other countries in the European Union.
Mike Pence later said the travel ban would take place from midnight on Monday evening. Its aim was to minimise the spread of the Covid-19 pandemic.
He said Americans and legal US residents in Europe would still be able to return home and would be screen upon arrival for the illness.
On Saturday, the US leader was confirmed to have tested negative for coronavirus.
The US leader was forced to take a test after meeting with a Brazilian delegation, some of whom later tested positive for the disease, at his Florida resort.
However, on Saturday, his personal physician Sean Conley confirmed Mr Trump did not have the virus: "This evening I received confirmation that the test is negative."
The Foreign and Commonwealth Office also advised against "all but essential travel" to Argentina, Bolivia, Colombia, El Salvador, Honduras, Jamaica, Panama and Peru on Sunday.