France added to list of quarantine countries: Everything holidaymakers need to know
14 August 2020, 06:11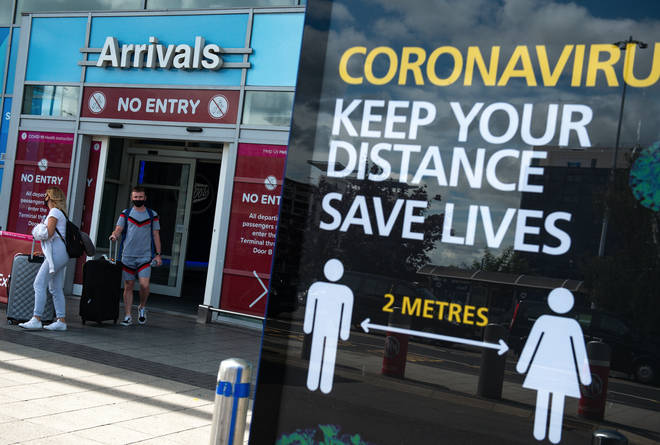 The UK has added France to the list of countries which travellers have to go into quarantine after visiting amid concerns over a second Covid-19 spike.
Transport Secretary Grant Shapps made the announcement on Thursday night adding a number of countries to the coronavirus quarantine list.
Travellers from the Netherlands, Monaco, Malta, Turks & Caicos and the island of Aruba will also have to isolate for two weeks if they return to the UK after 4am on Saturday.
But holidaymakers have been asking what will it mean for them? Will their travel insurance still be valid and when will you have to self-isolate from?

Here is what it will mean for holidaymakers:
Am I allowed to travel to France?
Yes. However, arrivals in France will almost certainly have to quarantine if France imposes reciprocal measures on the UK, which it said it would.
From July 4, France has been exempt from the Foreign Office ban on all but essential overseas travel.
Read more: Bowling alleys, casinos and theatres - what's reopening next as lockdown eases?
When will I have to self-isolate?

The new measure comes into force from 4am on Saturday August 15, meaning that travellers returning to the UK from any of those six destinations have just over 24 hours to avoid going into quarantine.
Anyone returning after that date will be required to self-isolate for 14 days.
It applies to people returning to England, Scotland, Wales and Northern Ireland.
Why is this happening?

The decision to add France to the quarantine list was made in response to the spread of the virus, with the latest 14-day cumulative figures showing 32.1 Covid-19 cases per 100,000 people in France, compared with 18.5 in the UK.
Prime Minister Boris Johnson previously said ministers would be "absolutely ruthless" in deciding on whether to impose the self-isolation requirement.
Mr Shapps said the countries were placed in the quarantine list to keep Covid-19 infection rates down in the UK.
Read more: France and the Netherlands added to quarantine list
I'm in one of the countries on the quarantine list, what should I do?

The Foreign and Commonwealth Office (FCO) is not advising holidaymakers who are already in the listed countries to leave immediately.
People are instead being asked to follow local rules, return home as normal and check the travel advice pages on gov.uk for further information.
I've got a holiday booked to a country on the list, what should I do?

The FCO has advised British nationals against "all but essential travel" to the countries on the quarantine list.
Those who still decide to travel after August 15 will have to self-isolate for two weeks.
What will happen with my travel insurance?

The Association of British Insurers (ABI) said travel insurance will remain valid for people who are already in the quarantined countries until they return home.
However, those who travel to the listed countries after the FCO advice has changed would "likely" find their insurance invalid, the ABI said.
Are flights to France operating?
British Airways is operating between the UK and France.
Air France is flying, with services from London Heathrow, Manchester, Edinburgh, Birmingham and Newcastle. The French flag carrier says all passengers will be required to wear face masks, and has introduced thermal testing for all travellers.
Ryanair and EasyJet are running flights from the UK to France.
Is the Eurostar still working?
A spokesperson for the car-carrying operation said: "In light of the change to quarantine requirements for UK travellers returning from France, Eurotunnel Le Shuttle would like to advise customers currently in France, and hoping to return early, that they must amend their tickets online at www.eurotunnel.com, before travelling to the French terminal.
"The service is already very busy this weekend and there is no additional capacity. To avoid long queues and severe disruption we strongly advise against turning up at the terminal outside the allocated time.
"Customers will be unable to board alternative shuttles without a valid booking."
Eurostar has operated a service between London St Pancras and Paris Gare du Nord throughout the pandemic. Check with the rail provider for details. Passengers are required to wear face masks.
What about employers whose employees have to go into quarantine?

Foreign Secretary Dominic Raab previously said no worker following quarantine guidance should be penalised by employers, including by being put onto sick pay.
He said that if someone is following the law in relation to quarantine and self-isolating, "they can't have penalties taken against them".