Gareth Malone: 'Musicians face financial destitution' as venues close amid coronavirus outbreak
18 March 2020, 08:04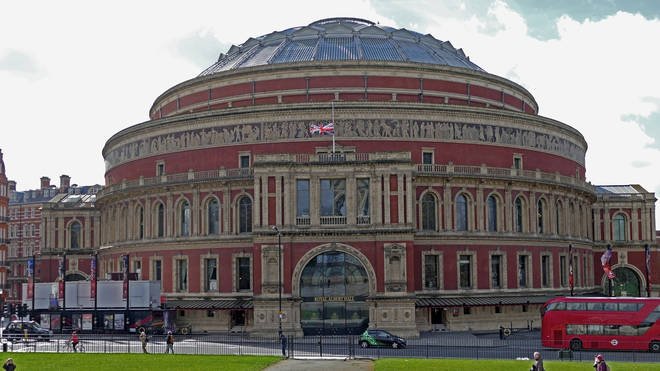 Gareth Malone has warned musicians face "financial destitution" as concerts are cancelled and venues shut their doors indefinitely amid the coronavirus outbreak.
The choirmaster and composer said it is "a frightening time" for those in performing arts, adding "all my work has been cancelled."
Some venues have turned to crowdfunding in a bid to keep afloat, including Boileroom in Guildford, Surrey, and The Joiners in Southampton, Hampshire.
Mr Malone is launching a digital music project, The Great British Home Chorus, to allow both amateur and professional performers around the country to sing together while social distancing during the coronavirus outbreak.
He said: "I have literally nothing else to do, all my work has been cancelled.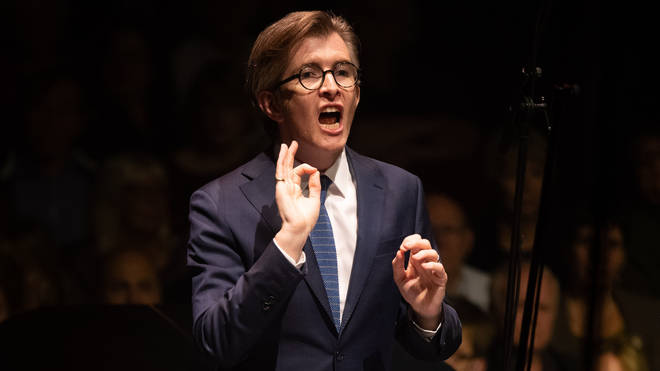 "A lot of people are being asked to work half rates or for free.
"If they have got employers that is great, but if you're like me and you're a freelancer then it's a frightening time for musicians because most musicians are fairly hand-to-mouth, apart from the top 5 per cent or something really tiny.
"All concerts are cancelled, all gatherings, all recordings, rehearsals, and there is only so much you can do on your own over the internet."
He added: "I'm worried about organisations and orchestras.
"I just got off the phone with the managing director of the London Symphony Orchestra and they are having to think the same thing - what do we do?
COVID-19 update 17.03.20: The safety of all our staff, artists and visitors is our top priority. All shows and events until 31 March are temporarily postponed, so to help keep you up to date of plans and changes, ticket holders of any affected event will be contacted directly. pic.twitter.com/ZCzCRPizR6

— Academy Music Group (@academyamg) March 18, 2020
"I think the Berlin Phil went in to the venue and performed just online to a completely empty concert hall, which is unprecedented, but that might stop. The advice might actually be they can't get into the venue at all, we can't have people gathering.
"I am very worried for the financial destitution of my friends.
UK Music Acting CEO Tom Kiehl called on the Prime Minister to deliver "urgent clarity" over the impact of the clampdown on music events.
The demand follows the Prime Minister's latest advice on mass gatherings which sparked confusion about exactly what it would mean for concerts and gigs.
Mr Kiehl said the latest advice had triggered "huge uncertainty" for both the public and the industry about future events and called on the Government for "urgent clarity".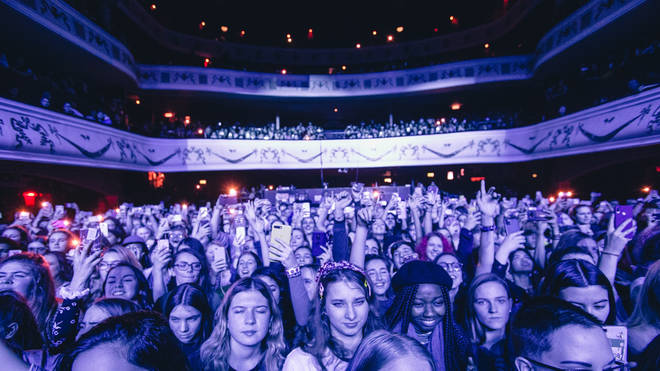 He said: "Public safety remains the top priority for everyone involved in the UK music industry during this unprecedented health emergency.
"However, the Prime Minister's latest advice on mass gatherings has resulted in huge uncertainty and confusion over what exactly it will mean for the music industry.
"We need urgent clarity from Government about what exactly these new changes will mean.
"The Government must spell out whether there will be a formal ban, when that might come into effect, which venues and events will be impacted and how long the measures will remain in place.
Mr Kiehl added: "The virus is having a catastrophic impact on the UK music industry and will threaten many jobs and businesses right across our sector.
Without a ban, pubs, theatres, concert halls, clubs etc - huge part of economy & jobs of my constituency - can't claim insurance and are at risk. Just telling people not to go doesn't help. I've written to Chancellor and Sec of State for Business to ask them to sort this.

— Thangam Debbonaire (@ThangamMP) March 16, 2020
"As well as clarity, we need swift action from the Government to mitigate the immense damage and disruption this will cause to our music industry that is the envy of the world.
"Unless music businesses and venues get help fast to get them though this desperately difficult period, the sad reality is the vital businesses and much loved venues will go to the wall.
"UK Music will continue to speak to Government and will be working with our members to do all we can to press for help and work towards getting our industry back on its feet as quickly as possible.
"We will continue to follow and support Government advice on coronavirus and urge everyone to listen to medical and scientific advice."
UK Music also said that the Government must look at what support it could offer festivals and other live music events who would now be forced to cancel hundreds of events.
Last week, Mr Kiehl wrote to Culture Secretary Oliver Dowden to urge him to put in place a framework of support for the music industry to combat the impact of coronavirus.
Grassroots music venues are already suffering a 27 per cent downturn in attendances, according to the latest figures from the Music Venue Trust.
The Association of Independent Festivals report that ticket sales for its members are down on average by 44 per cent since the start of the pandemic.
In his letter to the Culture Secretary Oliver Dowden, Mr Kiehl mapped out a seven-point plan to limit the damage to the music industry.
Mr Kiehl said it was vital that ministers focused on seven key areas including: giving VAT 'holidays' to support music businesses; further extending business rates relief; helping the 72 per cent of those in the music industry who are self-employed; compensation schemes in the event of cancellations; and holding insurance companies to account.